life

Oct 01, 2014
Order your copy of Lark Ascending:
Indiebound | Amazon | Barnes & Noble | Book Depository
---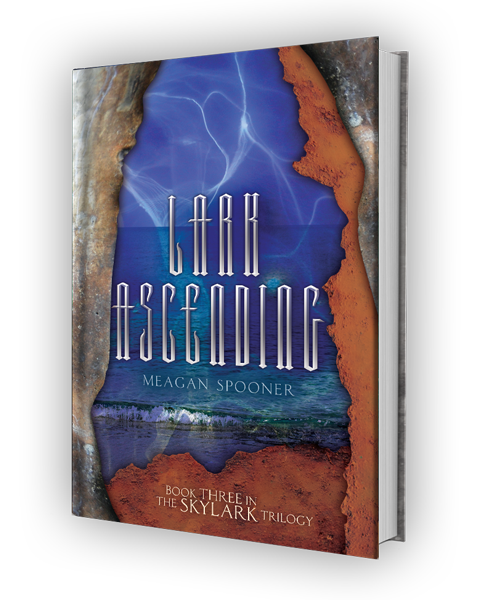 Today was the release of the final book in my Skylark trilogy, Lark Ascending. Any book launch is a hugely emotional thing—years of work boiling down into one single day, when you send this thing you've created out out of your blood and your tears into the world to sink or swim on its own. But releasing the end to a trilogy is even weightier for me, even more overwhelming. I first started telling this story over five years ago and when I think back to where I was five years ago, it's astonishing how much in my life has changed.
Back then I had just decided to try, really try, for the first time, to fulfill my dream of becoming a writer. I had the support of my family, my friends, and my soon-to-be co-author, Amie Kaufman; I had the knowledge gained from the six-week fiction-writing crash course Odyssey; and I had a nagging idea for a world and a character that wouldn't leave me alone. I had my ideas and I had my keyboard, and all I really wanted was a chance to see where they'd take me.
Five years later… now, by the end of this year, I'll have five books on the shelves. I've moved countries twice, moved states, attended conferences I never thought I'd get to attend, met and signed with authors—fellow authors!—I'd always dreamed of meeting, and received letters and emails from fans around the world that never stop amazing me, never stop reducing me to a blubbering, emotional blob on the floor. I still wake up at least once a week thinking "…I'm an author. That all actually happened. Is this really my life?"
And yes, there's bad with the good. This is a rough, rough industry, not for the faint of heart. It's impossible to come through five years of it totally unscathed.
But, at the end of the day, the most important things haven't changed. I've still got my friends, my family, the support network that lets me keep doing this. And I've still got my ideas, and I've got my keyboard, and I've still got my chance to see where they take me from here. And that's all I need.
---
Order your copy of Lark Ascending:
Indiebound | Amazon | Barnes & Noble | Book Depository
---
Rather than write a long(er) reflective post about today, I will just put here what I wrote at the end of my acknowledgments in Lark Ascending:
I was on my way back from a book festival the other day and I finally realized why these acknowledgments were such a struggle for me: I wasn't thanking who I really wanted to thank. Though Skylark certainly wasn't written in a vacuum, it was written privately; and, to a certain extent, Shadowlark was as well. But by the time I got to the third book in this trilogy, I wasn't writing it just for me anymore, or even for me and my publisher.

I was writing it for you.

You, who stays up late at night, reading by flashlight. You, who write to me after you finish each book. You, who I've never met, and perhaps never will meet, but for a few shared moments spent in this book. It's your enthusiasm for this story and these characters that has kept me going and pushed me to finish this trilogy. I couldn't have done it without you. And I mean that from the bottom of my heart.

So thank you.

---
---

Nov 23, 2011
Man, I have so much to be thankful for this year I don't even know where to start. So much has happened since my post last Thanksgiving. I've signed with an agent, I've sold books, I've moved countries–and yet, I find that I'm most thankful for the people in my life, rather than the events. All the awesome things that have happened over the past year never would've happened without these wonderful people.
---

Jun 03, 2011
Well, I'm back in the U.S. again. Tada! I'm staying with my parents while I sort out work/apartment/etc. It's definitely an adjustment, learning to work with people around all the time, as in Australia I had perfect quiet and stillness all day while my housemates were at work.
---

Mar 15, 2011
Only hopefully not, you know, zombified or anything.
So this blog has been a bit of a ghost town lately, to the point where it took me fifteen minutes to remember my password.  Whoops.  It's been a weird couple of months, and unfortunately I don't have much of a better explanation!  For one thing, though, I've been buried in revisions, which for me involves of a lot of self-loathing "What the heck were you thinking?!"  I know this is not the healthiest approach.  Me and my internal editor are working on being nicer to each other.  It's a process. 😉
---

Jun 07, 2010
Time to end the radio silence, hooray! This is just a post catching up on what I've been doing the past week. As some of you may know, I've been traveling lately, from the Friday before last on. For a while I was in Santa Barbara with savannahjfoley and bee245 to see sjmaas get married, and I was having way too much fun to post here. The ceremony was beautiful, Santa Barbara was beautiful, and, of course, sjmaas was beyond beautiful.
Then, on Tuesday, I headed for LAX and then on to Melbourne, Australia, which is where I'll be hanging my hat for the next year. lilykaufman and her long-suffering husband met me at the airport and ushered me home to the sweetest little room they've made up for me, and now I'm finally unpacked and all set up. The PC is still in pieces, but I have my netbook and my big keyboard plugged into it, which is all I need to do a ton of writing.
As savannahjfoley and bee245 can vouch, I managed to keep up my writing even in the midst of festivities in Santa Barbara, despite travel, etc. I left for Australia on a Tuesday (U.S. time) and arrived in Australia on Thursday (Oz time) and actually wrote on the plane, during this weird middle time when I had no idea what time or even what day it was, just that I knew I was losing Wednesday at some point so I had better stick 500 words in there at some point.
I'm completely psyched to be back in Australia–as some of you know, I lived there before for about eight months a couple of years ago. It's full of absolutely fantastic people, friends who have greeted me so enthusiastically that it's like I've lived here my whole life. My house is walking distance to the beach, and even though it's winter now I plan to head down there today with my laptop and sit in the cold and write, because right now, my protagonist is wet and cold, and it seems appropriate. I have fingerless gloves created for just this purpose. There's a very charming dog indeed, doing his best to cure me of my lifelong cat-lovingness, and of course, bakeries full of caramel slice waiting to remind me of what I've been missing. Best of all, I'm back living with some of my best friends in the world, and I'm way excited. My vowels are already starting to slip, and I'm finding myself saying "heeya" instead of "here," and asking my housemates if they want some brekky.
It's a little bittersweet too, though. This is the place where I'm going to finish my WIP, once and for all, and start it on queries. I have a loose timetable that I'm following to that end, and somehow it seems much more final and huge when you know it's going to be within the next year. I'm excited about it, but also quite frightened, too. As anyone who's submitted anything, be it a short story or a novel, knows, submitting is this terrible and wonderful flutter in your chest and twist in your stomach. I'm just trying not to think about it. Cart before the horse, etc. I have a long way to go before then, so best just to alt+tab back over to chapter fifteen and get back to work.
But maybe down at the beach.
PS: My word count today is only a loose estimate. My actual running tally is on my PC, which is inaccessible at the moment, and I'm way too lazy to go total it up all over again on the netbook.
---