goodreads choice awards

Nov 11, 2014
Thanks to all of you who voted, These Broken Stars has made it through to the semifinal round of the Goodreads Choice Awards! We're so floored to have made it this far along with the other truly fantastic books up there. Most of our competition are bestsellers and second or third books in super popular series, which to us just proves that we have the BEST fans and readers authors could ask for!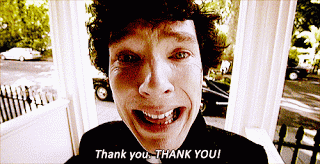 If you voted for it the first time around, make sure you go vote again to see it through to the finals! Tell your family, tell your followers, tell your friends, tell your fish if your fish can navigate a web browser.
And if this is the first you're hearing of it, then what are you waiting for? Go vote!
---