Celebrations and Lockets

Jun 13, 2011

Uncategorized

21 comments
So here's the thing–I never actually did anything to celebrate my book sale. I mean, I danced around and told my family and so on, but I didn't crack open any champagne or go out to dinner. One of the things about going down the agent/publisher path is that you can't be completely transparent about what's going on, but things happened for me along the way that ended up leaving me really wary of believing it was real. So it was a gradual realization for me–days and weeks went by and no one said "Psych!" and even now, it's still an ongoing process of believing that it's happening.
Part of that wariness translated into not celebrating. And the gradual nature of believing it meant that there was no specific day or moment where suddenly I realized, "I'm going to be published!" But anyway, I realized a couple of weeks ago that I hadn't celebrated. Luckily, I knew what I wanted to do.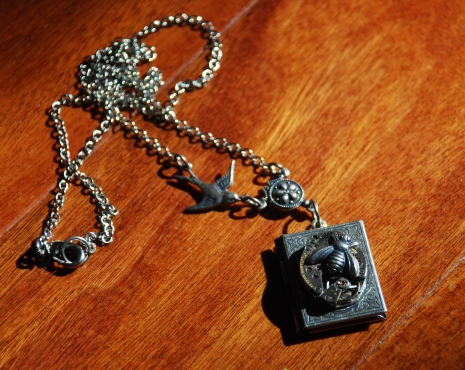 I found this locket on Etsy back in September of last year and totally fell in love with it. It's book-shaped, it has steampunky (or magicpunky!) gears on the front, a bee on the cover, and even a little bird (for Lark!) on the chain. It was as though it was MADE for me and my book. I always told myself I'd buy it if I sold the book. I was telling my mother about this locket and how much I wished I had it, and she basically went, "So? Why don't you have it?" And when we got home, she went and bought it for me. Because she's awesome. <3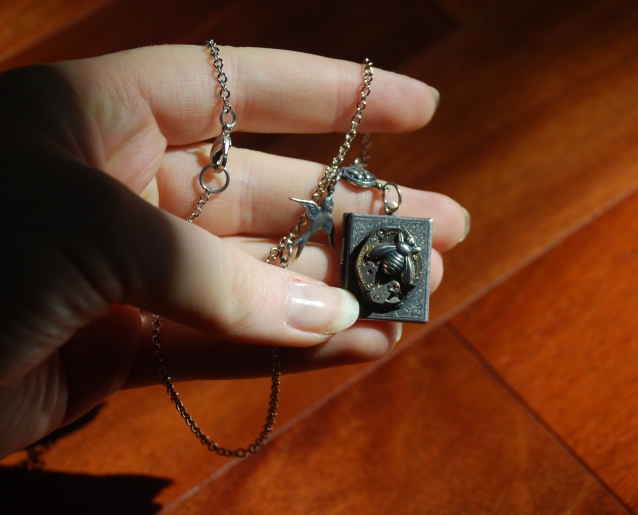 I was a little worried when I ordered it that it'd be too big or clunky to wear on an everyday basis, but it turns out that it's actually the perfect size. (See picture with my fingers for reference.) The chain is the perfect length so that it sits right below the hollow of the throat, and being fixed to the locket means the clasp doesn't slide around to the front, which it inevitably does on every other necklace I own.
The icing on the cake, for me, was that the owner of the shop was an absolute sweetheart. I sent a note with my order explaining why the necklace had such significance to me, and why I was finally buying it after approximately nine months of gazing at it longingly, and she wrote back just completely psyched.  I definitely urge you to go take a look at her store, because she has tons of gorgeous jewelry there, and a ton of steampunky stuff to boot. (I mean, she actually has whole sections of the store devoted to steampunk-themed necklaces!)
I'm so thrilled with this necklace. It's exactly the sort of thing I want–a reminder, that I can carry with me, that those close to me will recognize for what it is. So count this as one more step towards believing it.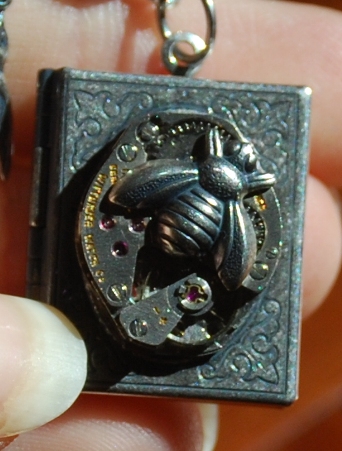 What have you guys done to celebrate milestones? What do you have planned for when you sell a book or sign with your dream agent?
21 Responses to "Celebrations and Lockets"