thankful

Oct 01, 2014
Order your copy of Lark Ascending:
Indiebound | Amazon | Barnes & Noble | Book Depository
---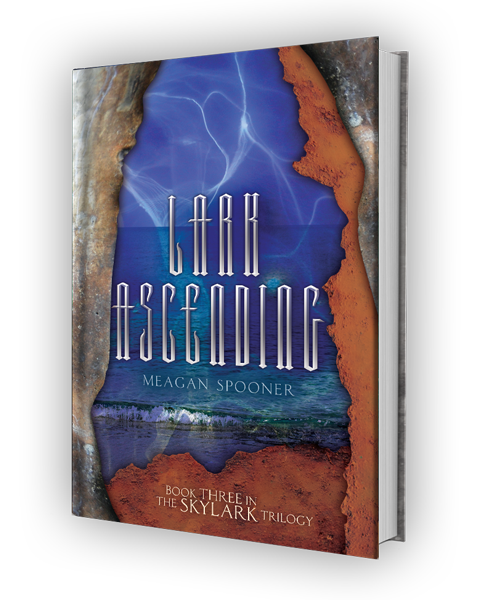 Today was the release of the final book in my Skylark trilogy, Lark Ascending. Any book launch is a hugely emotional thing—years of work boiling down into one single day, when you send this thing you've created out out of your blood and your tears into the world to sink or swim on its own. But releasing the end to a trilogy is even weightier for me, even more overwhelming. I first started telling this story over five years ago and when I think back to where I was five years ago, it's astonishing how much in my life has changed.
Back then I had just decided to try, really try, for the first time, to fulfill my dream of becoming a writer. I had the support of my family, my friends, and my soon-to-be co-author, Amie Kaufman; I had the knowledge gained from the six-week fiction-writing crash course Odyssey; and I had a nagging idea for a world and a character that wouldn't leave me alone. I had my ideas and I had my keyboard, and all I really wanted was a chance to see where they'd take me.
Five years later… now, by the end of this year, I'll have five books on the shelves. I've moved countries twice, moved states, attended conferences I never thought I'd get to attend, met and signed with authors—fellow authors!—I'd always dreamed of meeting, and received letters and emails from fans around the world that never stop amazing me, never stop reducing me to a blubbering, emotional blob on the floor. I still wake up at least once a week thinking "…I'm an author. That all actually happened. Is this really my life?"
And yes, there's bad with the good. This is a rough, rough industry, not for the faint of heart. It's impossible to come through five years of it totally unscathed.
But, at the end of the day, the most important things haven't changed. I've still got my friends, my family, the support network that lets me keep doing this. And I've still got my ideas, and I've got my keyboard, and I've still got my chance to see where they take me from here. And that's all I need.
---
Order your copy of Lark Ascending:
Indiebound | Amazon | Barnes & Noble | Book Depository
---
Rather than write a long(er) reflective post about today, I will just put here what I wrote at the end of my acknowledgments in Lark Ascending:
I was on my way back from a book festival the other day and I finally realized why these acknowledgments were such a struggle for me: I wasn't thanking who I really wanted to thank. Though Skylark certainly wasn't written in a vacuum, it was written privately; and, to a certain extent, Shadowlark was as well. But by the time I got to the third book in this trilogy, I wasn't writing it just for me anymore, or even for me and my publisher.

I was writing it for you.

You, who stays up late at night, reading by flashlight. You, who write to me after you finish each book. You, who I've never met, and perhaps never will meet, but for a few shared moments spent in this book. It's your enthusiasm for this story and these characters that has kept me going and pushed me to finish this trilogy. I couldn't have done it without you. And I mean that from the bottom of my heart.

So thank you.

---
---

Aug 10, 2012
You guys may have noticed I've been a bit quiet lately. Well, there's a lot of reasons for that. The biggest one is that this happened last week: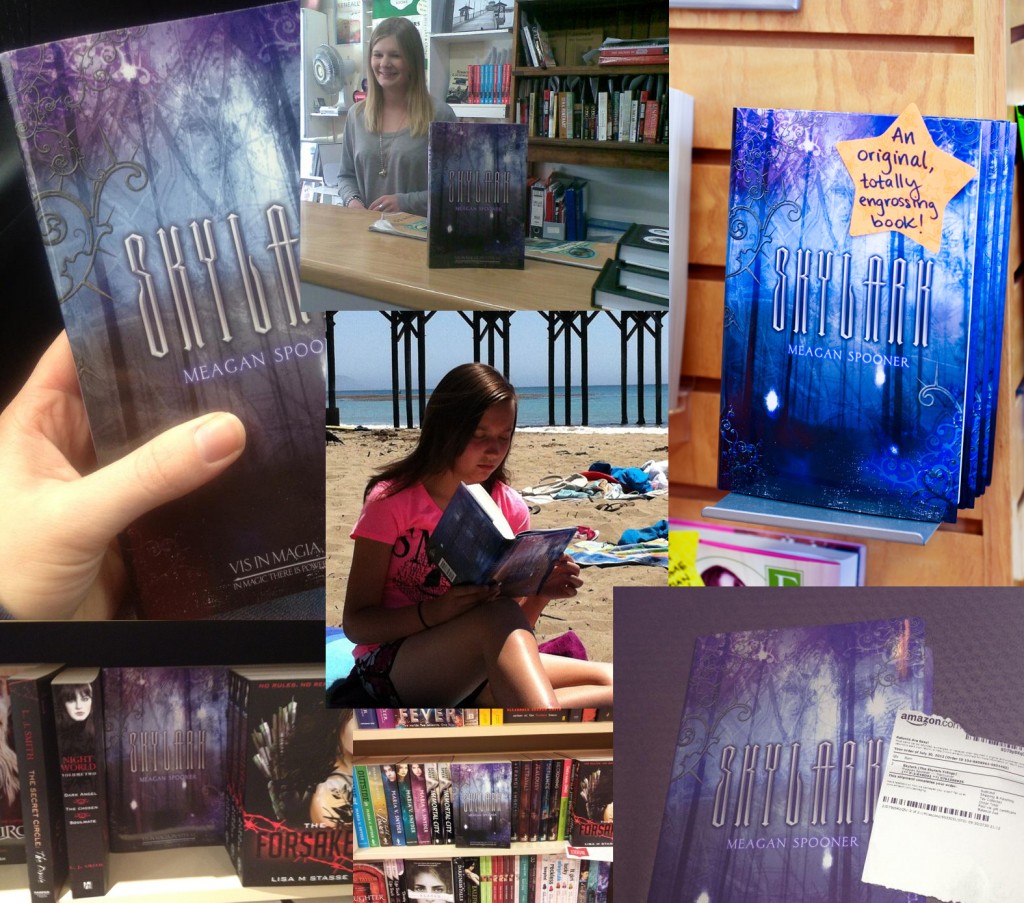 SKYLARK is in stores now! (Read more…)
---

Nov 23, 2011
Man, I have so much to be thankful for this year I don't even know where to start. So much has happened since my post last Thanksgiving. I've signed with an agent, I've sold books, I've moved countries–and yet, I find that I'm most thankful for the people in my life, rather than the events. All the awesome things that have happened over the past year never would've happened without these wonderful people.
---

Jun 13, 2011
So here's the thing–I never actually did anything to celebrate my book sale. I mean, I danced around and told my family and so on, but I didn't crack open any champagne or go out to dinner. One of the things about going down the agent/publisher path is that you can't be completely transparent about what's going on, but things happened for me along the way that ended up leaving me really wary of believing it was real. So it was a gradual realization for me–days and weeks went by and no one said "Psych!" and even now, it's still an ongoing process of believing that it's happening.
---

May 23, 2011
Almost exactly one year ago, I got on a plane to fly to Australia. I had about 20,000 words of a new book, a lot of emotional baggage, and a metric ton of doubts. Not much to go on, really, but I knew I had to get moving on my dream of being a writer or I'd be waiting for something to happen to me forever.
---

May 11, 2011
How do I even start this post?  I've even had months to sit on this and try to figure it out, and here I am on the day and I'm still at a loss.
I could write an entire novel about this announcement, but you know what? For once I'm just going to be concise and let the news speak for itself.
This:

---

Nov 25, 2010
It's been a couple of days now since I sent out the first batch of queries. It just so happens that quite a few of the agents in my first round of queries had super fast response times, so I've actually heard back from quite a few by now. And yes, I'm not going to lie, even though you're not supposed to talk about your rejections on your blog. Yes, I have received rejections! (Gasp!) More excitingly, though, I've actually gotten requests. From agents. That sell books. To real live editors. Wow.
Right now, the requests outnumber the rejections. It's probably not going to stay that way, because if nothing else, no book will be the right fit for EVERYONE. I'm cool with that. But for right now, I am all smiles, and I plan on hanging onto that feeling for as long as I possibly can.
It's Thanksgiving. (BTW.) And even if it is totally trite and cliché, I'm going to just stop for a little while and talk about the people I'm thankful for, and everything they've done to help me get this far. I know I'm not all the way up the mountain yet–in fact, the peak is still pretty far off, and it's half-covered in clouds, and the air is getting pretty darn thin. Sometimes I kinda feel like this guy.
But I have come a long way since saying "Hey, maybe I should actually finish one of these novels and give this a whirl," and I wouldn't have done it if it weren't for these people.
So if the thought of reading this makes you throw up in your mouth a little, feel free to skip on down to the next post in your reader feed. Go ahead, it's okay. It's also a super long list, so don't feel like you have to read it all. It's totally a shout-out post. And if you're not on it, it's just because I'm the most absent-minded person in the universe. I actually left off a couple of really important people while writing this, so if I've left you off, don't take it personally. It's just my brain.
---