international

Jul 05, 2013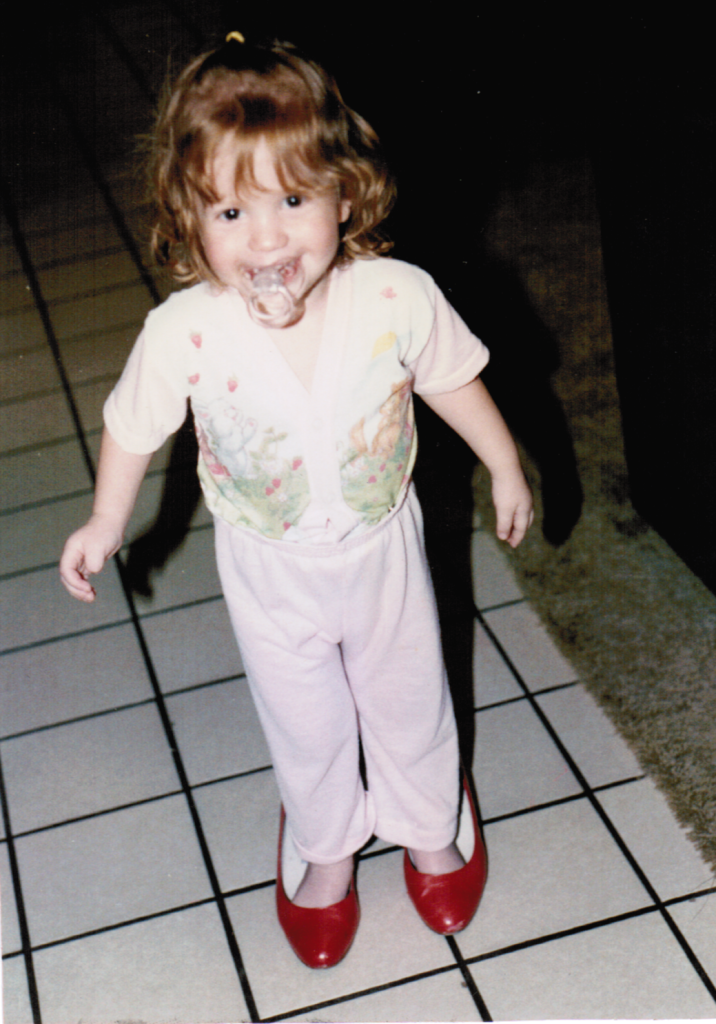 Before you ask, yes. It's true. That fashion-challenged child to the left is, in fact, me. Wasn't I cute? Man, what happened there?
As those who have been following me for a while may know, I tend to celebrate my birthday on July 5th by giving stuff away. It started years ago, before I was published, with giving away Book Depository orders. It's a tradition I hope to continue long into the future! It's so much fun, and now that I can give away my OWN books, it's even better. Well, that time has come around once more, so put on your party hats and join me in a celebration! (Read more…)
---

Apr 08, 2013
It's newsletter time–and GIVEAWAY time! Amie Kaufman and I now have a joint newsletter, where you can receive all the latest news on our books, as well as information about upcoming signings and events, writing advice and tips, exclusive contests, and sneak peeks at secret upcoming projects! What's more, by signing up for our newsletter in the next two weeks, you can also enter to win our TOTALLY awesome contest. In the process, you can let us know what YOU want out of your newsletter, and get extra entries!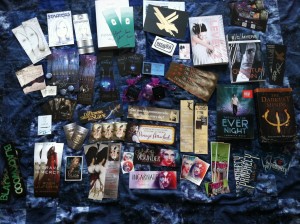 Because we want to hear from YOU, we decided to offer a prize pack of swag and books from over TWENTY authors, not just our own. The winner will receive a package full of signed swag (including bookmarks, postcards, temporary tattoos, jewelry, tea, buttons, author business cards, book plates, magnets, stickers, and more) from over twenty authors, as well as FIVE advance reader copies from my collection, which the winner will be able to choose. Click on the image to enlarge it and see the prizes!
Contest is open INTERNATIONALLY, but due to shipping costs, international winners won't receive the ARCs. (We're so sorry, but the cost is insane!) You will get all the other awesome stuff though!
Click the link below to subscribe, then be sure to come back here in order to enter the contest and tell us what you want in a newsletter!
---

Feb 02, 2012
For those of you who follow my writing partner, Amie Kaufman, this will come as no surprise, as she's already announced it on her blog. (For those of you who don't, march right over there and follow her!) Anyway, we have some rockin' news to share: WRECKED has sold as three-book deals in Poland (Otwarte) and Brazil (Novo Conceito)! And, because they are just that awesome, Novo Conceito has ALSO bought the SKYLARK trilogy.
---