Ask a Question (#2): What was the process behind naming SKYLARK?

Apr 12, 2013

Uncategorized

1 comment
Amie Kaufman and I are running a MASSIVE giveaway with swag and ARCs from over twenty YA authors in order to kick off our brand new joint newsletter. Be sure to go check it out!
---
Katelyn L. asked, "What was the process behind naming SKYLARK?"
The original title of SKYLARK was THE IRON WOOD. That was the title I'd called it from the very beginning. I don't outline, but I do usually have a pretty good idea of where a story is headed, and I knew where Lark was going when she escaped. So that was the title of the manuscript when I queried and signed with my agent, and that was also the title under which the book sold.

It was during revision that my editor, Andrew Karre, first brought up the subject of changing the title. He made the extremely good point that in YA fantasy, "iron" is almost always code for "faeries." (THE IRON FEY, IRONSIDE, etc.) And while I do technically have pixies in my book, they're not actually faeries, they're machines. And it's not a faerie book. I was happy to change it–I rarely get attached to the titles I come up with, and I definitely didn't want faerie fans to pick up my book and be disappointed!
That said, deciding to change the title and actually coming up with a new title are very, very different. I came up with over fifty title options for this book. I polled friends and family on their favorites, asked everyone I knew what certain titles brought to mind. Nothing was quite right–my editor wasn't happy, and neither was I. Some of my titles were really, really long, and we both knew we wanted a short one. I brainstormed, and my publishing team brainstormed, and no one could come up with anything.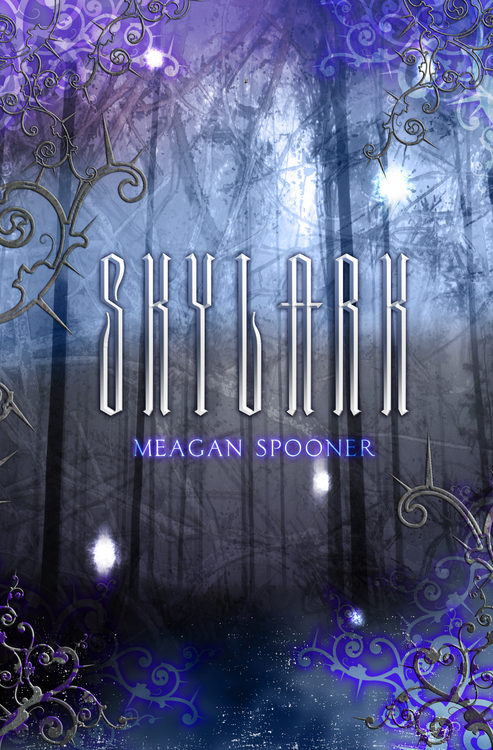 Then, independently, my editor and I both came up with the same idea at the exact same time. Seriously, we have timestamped emails to other people that prove it. While that title wasn't SKYLARK, it WAS the title we're going to use for book three, so I can't reveal it now. And THAT title, which used the word "Lark" in it, made me think of other titles with "Lark" in it, and SKYLARK came almost instantly.
There was some initial concern that people would think a "bird" title was too close to MOCKINGJAY by Suzanne Collins, but honestly, there's just no way someone could confuse SKYLARK and MOCKINGJAY. And frankly, if they did, that could surely only be a win for me, right?
SKYLARK passed all the various approval stages with flying colors. I loved it, my editor loved it, marketing loved it, my agent loved it, all my friends and family breathed a sigh of relief because I'd stopped sending them endless poll questions about what titles they preferred.
And so SKYLARK it was. I'm so much more attached to it as a title than I ever was to THE IRON WOOD. To me, it's perfect for this story–about a girl named Lark who's never seen the sky.
---
Do you have a question you'd like me to answer about books, publishing, or anything else? Ask it here, and enter my monthly drawing to win a prize pack of signed swag!
---
To see more questions I've answered, click here.
One Response to "Ask a Question (#2): What was the process behind naming SKYLARK?"