skylark

Oct 01, 2014
Order your copy of Lark Ascending:
Indiebound | Amazon | Barnes & Noble | Book Depository
---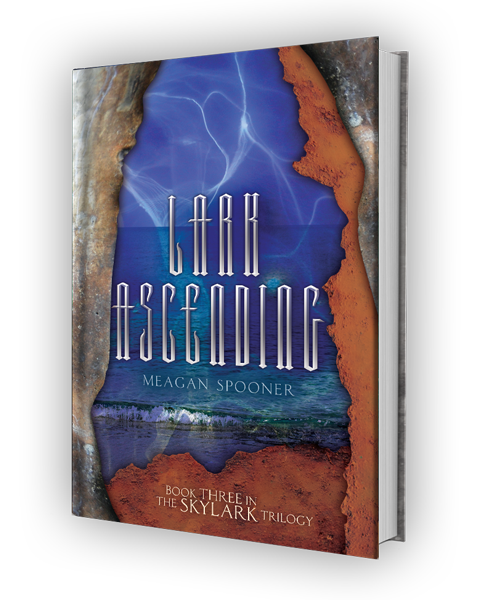 Today was the release of the final book in my Skylark trilogy, Lark Ascending. Any book launch is a hugely emotional thing—years of work boiling down into one single day, when you send this thing you've created out out of your blood and your tears into the world to sink or swim on its own. But releasing the end to a trilogy is even weightier for me, even more overwhelming. I first started telling this story over five years ago and when I think back to where I was five years ago, it's astonishing how much in my life has changed.
Back then I had just decided to try, really try, for the first time, to fulfill my dream of becoming a writer. I had the support of my family, my friends, and my soon-to-be co-author, Amie Kaufman; I had the knowledge gained from the six-week fiction-writing crash course Odyssey; and I had a nagging idea for a world and a character that wouldn't leave me alone. I had my ideas and I had my keyboard, and all I really wanted was a chance to see where they'd take me.
Five years later… now, by the end of this year, I'll have five books on the shelves. I've moved countries twice, moved states, attended conferences I never thought I'd get to attend, met and signed with authors—fellow authors!—I'd always dreamed of meeting, and received letters and emails from fans around the world that never stop amazing me, never stop reducing me to a blubbering, emotional blob on the floor. I still wake up at least once a week thinking "…I'm an author. That all actually happened. Is this really my life?"
And yes, there's bad with the good. This is a rough, rough industry, not for the faint of heart. It's impossible to come through five years of it totally unscathed.
But, at the end of the day, the most important things haven't changed. I've still got my friends, my family, the support network that lets me keep doing this. And I've still got my ideas, and I've got my keyboard, and I've still got my chance to see where they take me from here. And that's all I need.
---
Order your copy of Lark Ascending:
Indiebound | Amazon | Barnes & Noble | Book Depository
---
Rather than write a long(er) reflective post about today, I will just put here what I wrote at the end of my acknowledgments in Lark Ascending:
I was on my way back from a book festival the other day and I finally realized why these acknowledgments were such a struggle for me: I wasn't thanking who I really wanted to thank. Though Skylark certainly wasn't written in a vacuum, it was written privately; and, to a certain extent, Shadowlark was as well. But by the time I got to the third book in this trilogy, I wasn't writing it just for me anymore, or even for me and my publisher.

I was writing it for you.

You, who stays up late at night, reading by flashlight. You, who write to me after you finish each book. You, who I've never met, and perhaps never will meet, but for a few shared moments spent in this book. It's your enthusiasm for this story and these characters that has kept me going and pushed me to finish this trilogy. I couldn't have done it without you. And I mean that from the bottom of my heart.

So thank you.

---
---

Jul 17, 2014
If you're just hearing about my international Reader Appreciation Giveaway for the first time, don't worry! It's not even halfway over yet. We've had two our of the four weekly drawings, whose winners have chosen a signed copy of Skylark and a signed copy of Lark Ascending, and the grand prize (a package of ALL the above books, including the advance reader copy of This Shattered World) is still open. Winners for that will be drawn at the very end of the month.
Remember that while newsletter subscriptions still count for the most entry points, you can reblog the original post and the tweet linked there up to once a day, and each signal-boost increases your odds. Both winners so far were newsletter subscribers that were also signal-boosting!
---

Dec 16, 2013
The increase in requests for THESE BROKEN STARS swag has fiiiinally made me get my act into gear and open a new PO box. Hooray!
So! Once more my deal with you guys is open: send me a SASE and I'll send you goodies. (If you don't know what a SASE is, click here. Very important part of the process.) Signed bookmarks, post cards, and, if you've written a letter, you'll get a reply from me too. I do my absolute best to answer everyone!
For my address, click here. Remember, do not send me actual books to sign, as the PO box isn't big enough to hold them—and you will get them back unsigned (or not at all, I'm a bit unclear on that!).
Please note that we do NOT have signed bookplates for THESE BROKEN STARS. In order to get signed copies, right now, you will need to order them from Malaprops, which has the added bonus that you'll get a signed poster, too! 
I do, however, have bookplates for the SKYLARK trilogy available, so I am happy to send you as many of those as you require!
Unfortunately, posters and necklaces are not included in this deal… they cost too much to ship, and our supply is too limited! Keep an eye out for contests, on those.
<3

blog
,
free stuff
---

Nov 09, 2013
Hi guys! Though I don't do a regular roundup (I wish I had the energy/time for that, because I love them!) there are enough contests and freebie promotions for my books floating around that I wanted to put them all in one place for you. That way, you can just click through them all and enter! Monday begins the official blog tour for THESE BROKEN STARS, so blog posts, tweets, and other social media will be flying every which way. I wanted to give you guys a heads up before all that starts!
FREE AUDIO BOOK
THESE BROKEN STARS is now up on Audible, which means that by signing up for Audible now, you can get TBS for absolutely nothing when it comes out. Pre-order by clicking here! Plus, once you're a member of Audible, you can get audiobooks for cheaper alongside ebook versions. Nothing like being able to switch back and forth from text to audio at the touch of a button. (Also: If you'd like to hear a sample of the audiobook, check out our most recent newsletter for the first ten minutes.) (Read more…)
---

Oct 14, 2013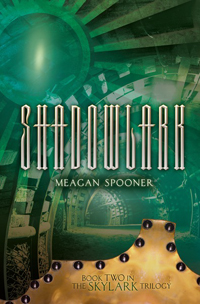 Howdy, all! Now that SHADOWLARK is out in the world, I've decided to take a page from Jodi Meadows' book and spend some time thanking and encouraging the awesome people who review books. Online reviews are vitally important–they help books stand out in an incredibly crowded market, and they help other readers find books they think they'd like.
For the next month, anyone who reviews SHADOWLARK on a booksellers' page will be entered to win the signed Skylark book of their choice OR a pre-order of THESE BROKEN STARS! And everyone* who participates will receive some Skylark and Starbound swaggy goodness in the mail. How's that for a deal? Signed bookmarks, postcards, tattoos, the works!
The grand prize is absolutely open internationally, but only US residents will get the swag in the mail for reviewing. International postage is insane, y'all!
A few rules: 
I'm accepting four different booksellers in this contest: Amazon, Barnes & Noble, Book Depository, and Books a Million. You can enter the contest by reviewing on only one of these sites, but each additional site you hit increases your odds of winning!
You may use the same review on every single site, just copy/pasted. No need to write four different reviews.
Only reviews for SHADOWLARK will enter you in this particular contest. (I.e., SKYLARK reviews will be much loved but not enter you for the drawing/swag.)
Each review must be at least 100 words. This is just to stop one-sentence spam entries. For reference, the first two paragraphs of this blog post are more than 100 words.
Please note that you can say whatever you truly feel about the book! I will not take the content of the review itself into consideration when choosing a winner–the winner will be chosen by random drawing. I'm not asking for glowing raves–only honest opinions can help other readers decide whether they want to give a book a try!
Giveaway!
a Rafflecopter giveaway

*  I've set aside a chunk of fun stuff to send out, and everyone who enters will get some in the mail until I run out. I'm not anticipating running out, but you never know! So move quickly!
---

Sep 18, 2013

Write Space
---

Jul 22, 2013
As s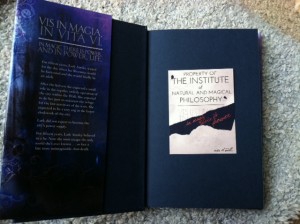 ome of you know, I offer signed bookplates (and I usually add a little extra swag in the form of bookmarks too!) to readers who want them, and write to me with an envelope to send back. As others of you may know from my Twitter feed and my newsletter, I'm moving to North Carolina in a few weeks. What does this mean? Well, I'm going to need to move my P.O. Box address, so I'm going to have to shut this one down. In order to make sure that no one sends me a letter that arrives after I move, I'm shutting down my whole bookplates program until further notice.
So. The short version is that if you were thinking of writing and asking for signed bookplates to go in your copy of SKYLARK (and/or SHADOWLARK when it comes out), speak now or forever hold your peace! Well, probably not forever. I do plan to start up again once I'm settled, but it may be a little while before I get to it. I'm going to leave the address up for the next couple of days, but it'll be gone by the end of the week. (Read more…)
---

Jul 05, 2013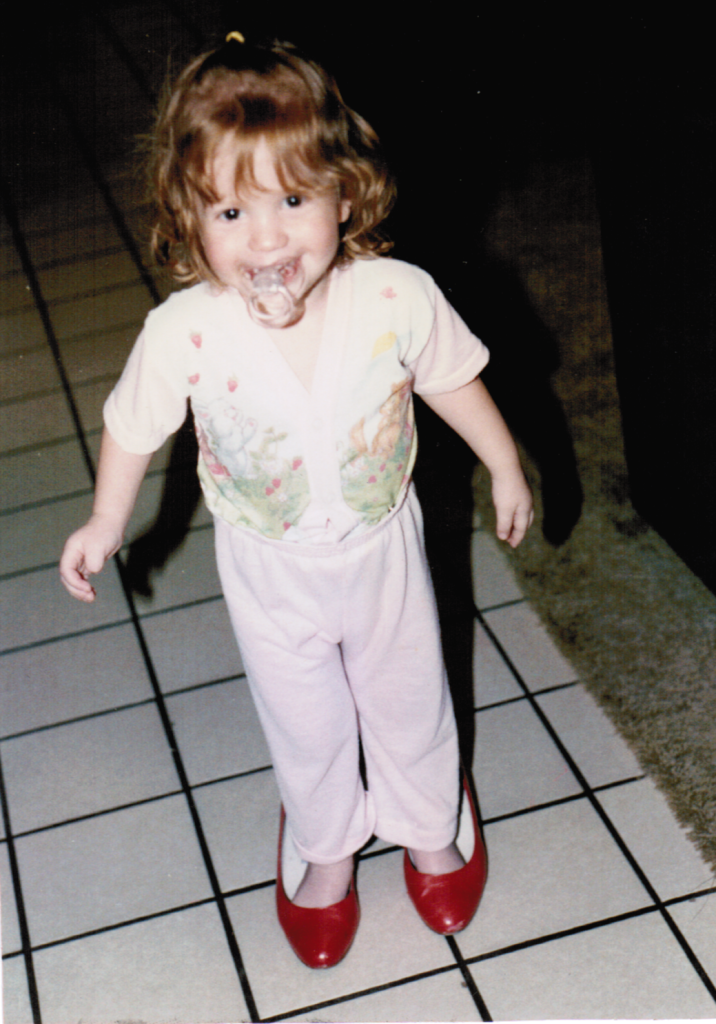 Before you ask, yes. It's true. That fashion-challenged child to the left is, in fact, me. Wasn't I cute? Man, what happened there?
As those who have been following me for a while may know, I tend to celebrate my birthday on July 5th by giving stuff away. It started years ago, before I was published, with giving away Book Depository orders. It's a tradition I hope to continue long into the future! It's so much fun, and now that I can give away my OWN books, it's even better. Well, that time has come around once more, so put on your party hats and join me in a celebration! (Read more…)
---

May 10, 2013
So far, this is the most commonly asked question of all! I'm so glad so many of you are excited for the sequel to SKYLARK. Seriously, it makes my day!
---
Kayla B. asked, "I just read SKYLARK and loved it! Was wondering when the other books of the trilogy might become available."
(This question or a variation thereof was also asked by Jessica A., Bookwyrm16, Lexie F., and others!) (Read more…)
---

May 01, 2013
Well, as you may have noticed, there's no Write Space post this week. Why, you ask? Because I have something totally awesome for you instead….
…
…
…
THE COVER FOR SHADOWLARK IS LIVE!
Hurry on over to YA Books Central to check out the lean, green awesome machine that is SHADOWLARK's new outfit, and enter to win an advance reader copy!
---