Ask A Question (#4): What inspired you to write SKYLARK?

Apr 19, 2013

Uncategorized

1 comment
Mary O.
 and Bookwyrm16 both asked, "What inspired you to write SKYLARK?"
What a great question—inspiration is so hard to pinpoint! For me it comes from everything around me, from the people I talk to to the books I read, the music I hear, the movies I see. But for SKYLARK, I can actually point to a single moment that inspired the idea for the world, which then led to everything else.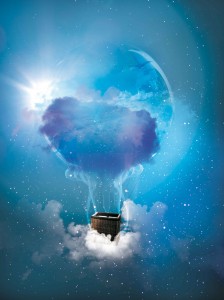 I was listening to the radio in my car, and NPR was doing a segment about the energy crisis, and the various potential ways to alleviate our dependence on oil (solar power, wind, etc.). At any given moment, my head is at least halfway in the fantasy clouds anyway, so I started thinking about how cool it would be if our world could run on magic, and not need oil at all. That was what led to the idea for the world of SKYLARK, full of fantastic clockwork machines that run on magic. But even in that world, magic is a limited resource—you don't get anything for free.
Because I was in my car, I actually ended up pulling over so I could stop and think, because the idea was so much fun for me. Later, after I'd turned the idea for the world over in my head, the idea came for Lark's character, and I knew what her struggle would be right away. Then came Oren, then Nix. The rest fell into place from there.
---
Do you have a question you'd like me to answer about books, publishing, or anything else? Ask it here, and enter my monthly drawing to win a prize pack of signed swag!
---
To see more questions I've answered, click here.
One Response to "Ask A Question (#4): What inspired you to write SKYLARK?"