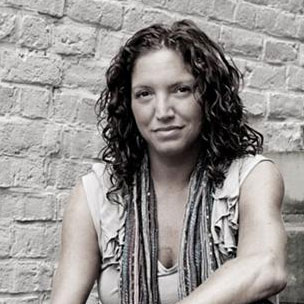 Elle Cosimano grew up in the Washington, DC suburbs, the daughter of a maximum security prison warden and an elementary school teacher who rode a Harley. She annually attends the Writers' Police Academy at Guilford Technical Community College, Department of Public Safety, to conduct hands-on research for her books. She lives in Mexico, with her husband and two sons. Nearly Gone is her first novel.
A Note From Meg
Welcome to "In Search of the Write Space," a recurring feature on my blog where authors share pictures of their work spaces, giving us all a little glimpse into their creative lives. Check back every week for new author spaces and new chances to win awesome books and swag!
This week I have Elle Cosimano, author of the YA mystery/thriller NEARLY GONE, which comes out March 25! Her author spaces are almost entirely outdoors, a "Write Space" first; and I love it. Who wouldn't be jealous of beaches like this to help the brainstorming process along?
But I'm getting ahead of myself… let me turn the mic over to Elle, so she can show you her space! Be sure to check out the international giveaway of NEARLY GONE at the end of the post.
The Tour
Nearly Gone
by Elle Cosimano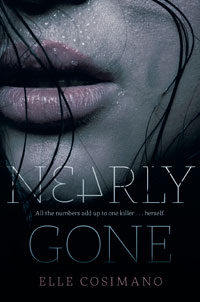 Bones meets Fringe in a big, dark, scary, brilliantly-plotted urban thriller that will leave you guessing until the very end
Nearly Boswell knows how to keep secrets. Living in a DC trailer park, she knows better than to share anything that would make her a target with her classmates. Like her mother's job as an exotic dancer, her obsession with the personal ads, and especially the emotions she can taste when she brushes against someone's skin. But when a serial killer goes on a killing spree and starts attacking students, leaving cryptic ads in the newspaper that only Nearly can decipher, she confides in the one person she shouldn't trust: the new guy at school–a reformed bad boy working undercover for the police, doing surveillance. . . on her.
Nearly might be the one person who can put all the clues together, and if she doesn't figure it all out soon–she'll be next.
---
Giveaway!
Thanks to Elle's generosity, we've got one hardcover copy of NEARLY GONE up for grabs, to go to one lucky Write Space fan. Contest is open to entrants over the age of 13, and open internationally wherever Book Depository ships for free. Enter using the Rafflecopter form below!
a Rafflecopter giveaway
"In Search of the Write Space" is an ongoing feature at meaganspooner.com that showcases authors through the spaces they carve out for creativity. You can find out more about the feature, and see a list of past guests, by clicking here.
If you or someone you represent would like to participate in "Write Space," check out my policies and fill out the application form here!