books

Oct 01, 2014
Order your copy of Lark Ascending:
Indiebound | Amazon | Barnes & Noble | Book Depository
---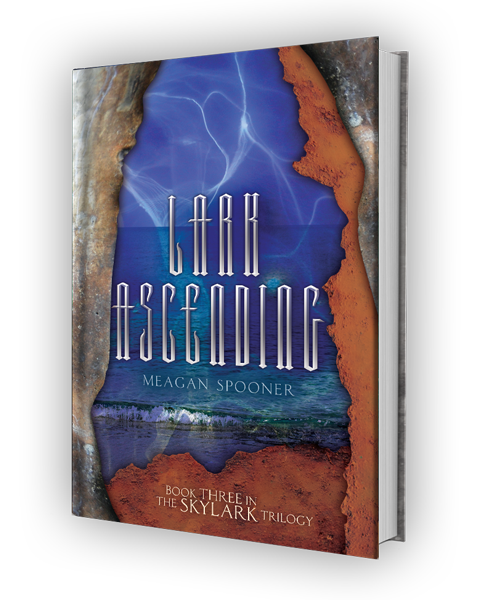 Today was the release of the final book in my Skylark trilogy, Lark Ascending. Any book launch is a hugely emotional thing—years of work boiling down into one single day, when you send this thing you've created out out of your blood and your tears into the world to sink or swim on its own. But releasing the end to a trilogy is even weightier for me, even more overwhelming. I first started telling this story over five years ago and when I think back to where I was five years ago, it's astonishing how much in my life has changed.
Back then I had just decided to try, really try, for the first time, to fulfill my dream of becoming a writer. I had the support of my family, my friends, and my soon-to-be co-author, Amie Kaufman; I had the knowledge gained from the six-week fiction-writing crash course Odyssey; and I had a nagging idea for a world and a character that wouldn't leave me alone. I had my ideas and I had my keyboard, and all I really wanted was a chance to see where they'd take me.
Five years later… now, by the end of this year, I'll have five books on the shelves. I've moved countries twice, moved states, attended conferences I never thought I'd get to attend, met and signed with authors—fellow authors!—I'd always dreamed of meeting, and received letters and emails from fans around the world that never stop amazing me, never stop reducing me to a blubbering, emotional blob on the floor. I still wake up at least once a week thinking "…I'm an author. That all actually happened. Is this really my life?"
And yes, there's bad with the good. This is a rough, rough industry, not for the faint of heart. It's impossible to come through five years of it totally unscathed.
But, at the end of the day, the most important things haven't changed. I've still got my friends, my family, the support network that lets me keep doing this. And I've still got my ideas, and I've got my keyboard, and I've still got my chance to see where they take me from here. And that's all I need.
---
Order your copy of Lark Ascending:
Indiebound | Amazon | Barnes & Noble | Book Depository
---
Rather than write a long(er) reflective post about today, I will just put here what I wrote at the end of my acknowledgments in Lark Ascending:
I was on my way back from a book festival the other day and I finally realized why these acknowledgments were such a struggle for me: I wasn't thanking who I really wanted to thank. Though Skylark certainly wasn't written in a vacuum, it was written privately; and, to a certain extent, Shadowlark was as well. But by the time I got to the third book in this trilogy, I wasn't writing it just for me anymore, or even for me and my publisher.

I was writing it for you.

You, who stays up late at night, reading by flashlight. You, who write to me after you finish each book. You, who I've never met, and perhaps never will meet, but for a few shared moments spent in this book. It's your enthusiasm for this story and these characters that has kept me going and pushed me to finish this trilogy. I couldn't have done it without you. And I mean that from the bottom of my heart.

So thank you.

---
---

Jul 17, 2014
If you're just hearing about my international Reader Appreciation Giveaway for the first time, don't worry! It's not even halfway over yet. We've had two our of the four weekly drawings, whose winners have chosen a signed copy of Skylark and a signed copy of Lark Ascending, and the grand prize (a package of ALL the above books, including the advance reader copy of This Shattered World) is still open. Winners for that will be drawn at the very end of the month.
Remember that while newsletter subscriptions still count for the most entry points, you can reblog the original post and the tweet linked there up to once a day, and each signal-boost increases your odds. Both winners so far were newsletter subscribers that were also signal-boosting!
---

Jul 09, 2014
A Reluctant Star, Sia Deals With Fame On Her Own Terms:
Sia says a lot of pop songs follow certain formulas, contain certain universal themes. There's "victim to victory."

"The 'victim to victory' theory," she says, "is that, if you listen to the radio, a large percentage of the hits are … about victim to victory, like 'I'm having a terrible time.' And then the pre-chrous is 'I don't know what's gonna happen next.' And the chorus is, 'Now I'm brilliant, and everything is great, because something happened to make it great.'"
This is fascinating—because not only is it true of pop songs, I find it tends to be true of a lot of YA hits as well. You start out with the protagonist in a victim situation and over the course of the book they are forged and molded by the crucible of the plot and their choices into something stronger, more fiery, incandescent.
It's certainly not true of all YA, but I think it says something about the kind of story that appeals to young women right now. The idea of emerging from victimhood—whether physical, emotional, societal—into strength and independence is so compelling that it takes over even our fantasies, even our art and music.
---

Mar 19, 2014
---

Feb 25, 2014
---

Oct 29, 2013
Hey guys! As some of you know, I have a newsletter with my fabulous co-author, Amie Kaufman. On it we do share news about our books, but we also include articles about the industry, interviews with other professionals like editors, agents and other authors, and behind the scenes glimpses. This month, though, we're going to have an absolute doozy of a newsletter. So we wanted to let you know, in case you wanted to subscribe and get the cool stuff!
Firstly, we are going to be sharing the first ten minutes of the THESE BROKEN STARS audio book, from Listening Library, with our subscribers! Guys, let me tell you, this is like no audio book I've heard before. I'm not just saying that because it's mine—it really is unique. They hired not one, not two, but THREE narrators–one for Lilac, one for Tarver, and one for the interrogator between scenes. And the narrator for Tarver, Johnathan McClain, emailed us to let us know how much fun he had, and told us that he actually got to be in the recording booth with the interrogator during those scenes, and that it was more like a play than a narration. COOL, right?
Secondly, and perhaps the only thing even more exciting than the audiobook sample, is that we are announcing the title of book two in the Starbound Trilogy! (Plus, a little tidbit as to what the book will be about.) It's been a closely-guarded secret for over a year (yes, we knew the title even then) but we've finally gotten the go-ahead to share it. So, tune in for the newsletter next week. As promised, it'll be a doozy.
---

Oct 16, 2013
---

Oct 14, 2013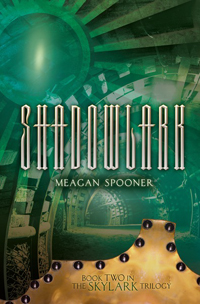 Howdy, all! Now that SHADOWLARK is out in the world, I've decided to take a page from Jodi Meadows' book and spend some time thanking and encouraging the awesome people who review books. Online reviews are vitally important–they help books stand out in an incredibly crowded market, and they help other readers find books they think they'd like.
For the next month, anyone who reviews SHADOWLARK on a booksellers' page will be entered to win the signed Skylark book of their choice OR a pre-order of THESE BROKEN STARS! And everyone* who participates will receive some Skylark and Starbound swaggy goodness in the mail. How's that for a deal? Signed bookmarks, postcards, tattoos, the works!
The grand prize is absolutely open internationally, but only US residents will get the swag in the mail for reviewing. International postage is insane, y'all!
A few rules: 
I'm accepting four different booksellers in this contest: Amazon, Barnes & Noble, Book Depository, and Books a Million. You can enter the contest by reviewing on only one of these sites, but each additional site you hit increases your odds of winning!
You may use the same review on every single site, just copy/pasted. No need to write four different reviews.
Only reviews for SHADOWLARK will enter you in this particular contest. (I.e., SKYLARK reviews will be much loved but not enter you for the drawing/swag.)
Each review must be at least 100 words. This is just to stop one-sentence spam entries. For reference, the first two paragraphs of this blog post are more than 100 words.
Please note that you can say whatever you truly feel about the book! I will not take the content of the review itself into consideration when choosing a winner–the winner will be chosen by random drawing. I'm not asking for glowing raves–only honest opinions can help other readers decide whether they want to give a book a try!
Giveaway!
a Rafflecopter giveaway

*  I've set aside a chunk of fun stuff to send out, and everyone who enters will get some in the mail until I run out. I'm not anticipating running out, but you never know! So move quickly!
---

Oct 09, 2013
---

Sep 25, 2013
---