YA

Oct 01, 2014
Order your copy of Lark Ascending:
Indiebound | Amazon | Barnes & Noble | Book Depository
---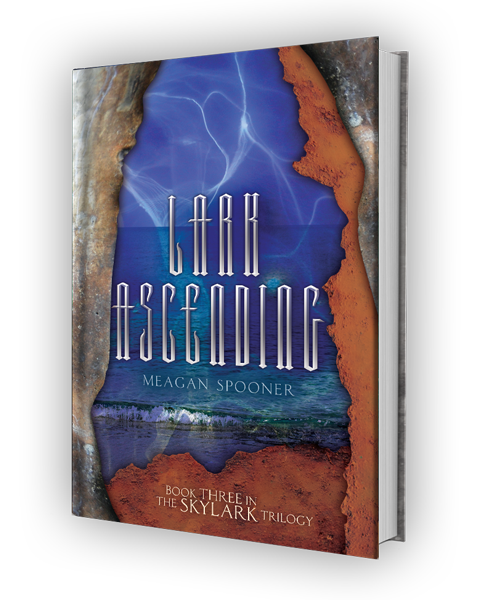 Today was the release of the final book in my Skylark trilogy, Lark Ascending. Any book launch is a hugely emotional thing—years of work boiling down into one single day, when you send this thing you've created out out of your blood and your tears into the world to sink or swim on its own. But releasing the end to a trilogy is even weightier for me, even more overwhelming. I first started telling this story over five years ago and when I think back to where I was five years ago, it's astonishing how much in my life has changed.
Back then I had just decided to try, really try, for the first time, to fulfill my dream of becoming a writer. I had the support of my family, my friends, and my soon-to-be co-author, Amie Kaufman; I had the knowledge gained from the six-week fiction-writing crash course Odyssey; and I had a nagging idea for a world and a character that wouldn't leave me alone. I had my ideas and I had my keyboard, and all I really wanted was a chance to see where they'd take me.
Five years later… now, by the end of this year, I'll have five books on the shelves. I've moved countries twice, moved states, attended conferences I never thought I'd get to attend, met and signed with authors—fellow authors!—I'd always dreamed of meeting, and received letters and emails from fans around the world that never stop amazing me, never stop reducing me to a blubbering, emotional blob on the floor. I still wake up at least once a week thinking "…I'm an author. That all actually happened. Is this really my life?"
And yes, there's bad with the good. This is a rough, rough industry, not for the faint of heart. It's impossible to come through five years of it totally unscathed.
But, at the end of the day, the most important things haven't changed. I've still got my friends, my family, the support network that lets me keep doing this. And I've still got my ideas, and I've got my keyboard, and I've still got my chance to see where they take me from here. And that's all I need.
---
Order your copy of Lark Ascending:
Indiebound | Amazon | Barnes & Noble | Book Depository
---
Rather than write a long(er) reflective post about today, I will just put here what I wrote at the end of my acknowledgments in Lark Ascending:
I was on my way back from a book festival the other day and I finally realized why these acknowledgments were such a struggle for me: I wasn't thanking who I really wanted to thank. Though Skylark certainly wasn't written in a vacuum, it was written privately; and, to a certain extent, Shadowlark was as well. But by the time I got to the third book in this trilogy, I wasn't writing it just for me anymore, or even for me and my publisher.

I was writing it for you.

You, who stays up late at night, reading by flashlight. You, who write to me after you finish each book. You, who I've never met, and perhaps never will meet, but for a few shared moments spent in this book. It's your enthusiasm for this story and these characters that has kept me going and pushed me to finish this trilogy. I couldn't have done it without you. And I mean that from the bottom of my heart.

So thank you.

---

Uncategorized
---

Jul 17, 2014
If you're just hearing about my international Reader Appreciation Giveaway for the first time, don't worry! It's not even halfway over yet. We've had two our of the four weekly drawings, whose winners have chosen a signed copy of Skylark and a signed copy of Lark Ascending, and the grand prize (a package of ALL the above books, including the advance reader copy of This Shattered World) is still open. Winners for that will be drawn at the very end of the month.
Remember that while newsletter subscriptions still count for the most entry points, you can reblog the original post and the tweet linked there up to once a day, and each signal-boost increases your odds. Both winners so far were newsletter subscribers that were also signal-boosting!
---

Mar 19, 2014
---

Feb 25, 2014
---

Jan 15, 2014
---

Dec 04, 2013
---

Oct 16, 2013
---

Oct 09, 2013
---

Sep 25, 2013
---

Sep 23, 2013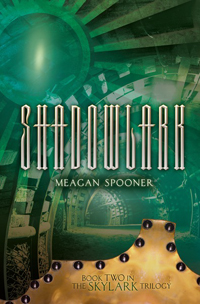 Hey, team! The SHADOWLARK blog tour, arranged by the lovely Jessica at Step Into Fiction, starts todaaaay! What does that mean? Well, every weekday (and one Saturday!) for the next two weeks there'll be another peek at the sequel to SKYLARK, through interviews, guest posts, reviews, and sneak peeks. And in each and every post, you'll have a chance to win a book. On top of those individual chances, there's a grand prize which you can enter for by visiting each of the posts during the tour, scavenger-hunt style.
Sound like fun? Here's the schedule of where SHADOWLARK is going to be over the next two weeks! I'll be updating each link to go directly to the Shadowlark post, so be sure to check back. For now, check out a sneak peek of the beginning of SHADOWLARK over at Xpresso Reads! (Read more…)

Uncategorized
---