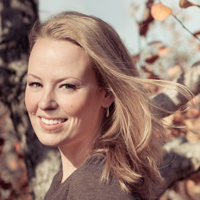 Erin Bowman used to tell stories visually as a web designer. Now a full-time writer, she relies solely on words. She lives in New Hampshire with her husband and when not writing she can often be found hiking, commenting on good typography, and obsessing over all things Harry Potter. Her debut novel, TAKEN will be published by HarperTeen on April 16, 2013.
A Note From Meg
Welcome to "In Search of the Write Space," a recurring feature on my blog where authors share pictures of their work spaces, giving us all a little glimpse into their creative lives. Check back every week for new author spaces and new chances to win awesome books and swag! Be sure to check out last week's post from author Nova Ren Suma, and enter to win a signed copy of her YA thriller, 17 & GONE!
This week I'm super excited to have author Erin Bowman here to show you where she works. I had the great fortune of going on retreat with Erin last year, where there may or may not have been some Disney karaoke going on. Girl rocks, you guys. Plus, I'm not sure I've ever been so jealous of someone's office space as I am of hers! Before I hand the mic over to her, let me just remind you guys to stick around until the end of the post, where you can enter to win a signed copy of her hugely anticipated science fiction debut, TAKEN!
The Tour
Taken
by Erin Bowman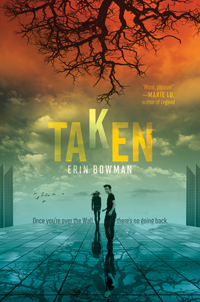 There are no men in Claysoot.
There are boys—but every one of them vanishes at midnight on his eighteenth birthday. The ground shakes, the wind howls, a blinding light descends . . . and he's gone.
They call it the Heist.
Gray Weathersby's eighteenth birthday is mere months away, and he's prepared to meet his fate—until he finds a strange note from his mother and starts to question everything he's been raised to accept: the Council leaders and their obvious secrets, the Heist itself, and what lies beyond the Wall that surrounds Claysoot—a structure that no one can cross and survive.
Climbing the Wall is suicide, but what comes after the Heist could be worse. Should he sit back and wait to be taken—or risk everything on the hope of the other side?
---
Giveaway!
Thanks to Erin, I've got a SIGNED, finished copy of TAKEN to give away to one lucky reader! Contest is open to US residents over the age of 13. Use the Rafflecopter form below to enter, and be sure to check out the ways you can get extra entries!
a Rafflecopter giveaway
"In Search of the Write Space" is an ongoing feature at meaganspooner.com that showcases authors through the spaces they carve out for creativity. You can find out more about the feature, and see a list of past guests, by clicking here.
If you or someone you represent would like to participate in "Write Space," check out my policies and fill out the application form here!