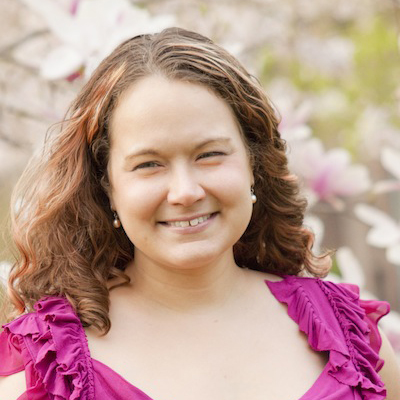 Jessica Spotswood is the author of the Cahill Witch Chronicles: BORN WICKED (2012), STAR CURSED (June 18, 2013), and untitled book 3 (summer 2014). She grew up in a tiny, one-stoplight town in Pennsylvania, where she could be found swimming, playing clarinet, memorizing lines for the school play, or - most often - with her nose in a book. Now Jess lives in Washington, DC with her playwright husband and a cuddly cat named Monkey. She can be found doing yoga, teaching writing workshops for teens, or - most often - with her nose in a book. Some things never change.
A Note From Meg
Welcome to "In Search of the Write Space," a recurring feature on my blog where authors share pictures of their work spaces, giving us all a little glimpse into their creative lives. Check back every week for new author spaces and new chances to win awesome books and swag! If you want to make sure you never miss another Write Space post, you can subscribe via email by clicking here.
This week I've got my lovely friend Jessica Spotswood here to show you her author space, where she writes such books as BORN WICKED and STAR CURSED. I absolutely love her space, filled with light and springtime colors, as well as a handful of little reminders to take deep breaths and enjoy the ride. Stick around until the end of the post for a chance to win a signed copy of STAR CURSED!
The Tour
Star Cursed
by Jessica Spotswood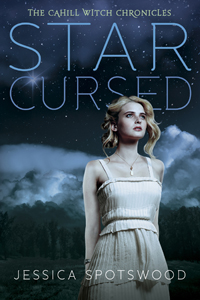 With the Brotherhood persecuting witches like never before, a divided Sisterhood desperately needs Cate to come into her Prophesied powers. And after Cate's friend Sachi is arrested for using magic, a war-thirsty Sister offers to help her find answers—if Cate is willing to endanger everyone she loves.
Cate doesn't want to be a weapon, and she doesn't want to involve her friends and Finn in the Sisterhood's schemes. But when Maura and Tess join the Sisterhood, Maura makes it clear that she'll do whatever it takes to lead the witches to victory. Even if it means sacrifices. Even if it means overthrowing Cate. Even if it means all-out war.
In the highly anticipated sequel to BORN WICKED, the Cahill Witch Chronicles continue Cate, Maura and Tess's quest to find love, protect family, and explore their magic against all odds in an alternate history of New England.
---
Giveaway!
Thanks to Jessica's generosity, I have a signed copy of STAR CURSED to give away to one lucky Write Space fan! Giveaway is open to US/Canada residents over the age of 18. Use the Rafflecopter form below to enter, and be sure to take advantage of the extra entries!
a Rafflecopter giveaway
"In Search of the Write Space" is an ongoing feature at meaganspooner.com that showcases authors through the spaces they carve out for creativity. You can find out more about the feature, and see a list of past guests, by clicking here.
If you or someone you represent would like to participate in "Write Space," check out my policies and fill out the application form here!