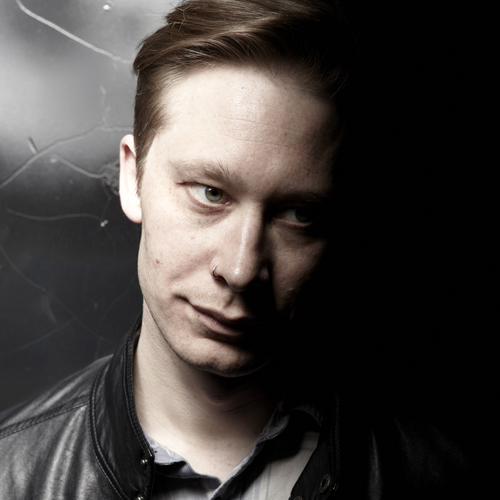 Jon Skovron has been an actor, musician, lifeguard, Broadway theater ticket seller, warehouse grunt, technical writer, and web developer. He has nine fingers, dislikes sweets, and possesses a number of charming flaws. Man Made Boy is his third novel. His first novel, Struts & Frets, was on the Indie Next List. His second novel, Misfit, received starred reviews from Kirkus and School Library Journal.
A Note From Meg
Welcome to "In Search of the Write Space," a recurring feature on my blog where authors share pictures of their work spaces, giving us all a little glimpse into their creative lives. Check back every week for new author spaces and new chances to win awesome books and swag!
This week I have the totally awesome Jon Skovron, author of STRUTS & FRETS and MISFIT, here to show us where he works. I can't wait to get my hands on his newest book, just release October 3, MAN MADE BOY. Check out where he wrote this latest novel!
The Tour
Man Made Boy
by Jon Skovron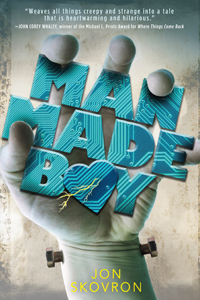 Love can be a real monster.

Sixteen-year-old Boy's never left home.  When you're the son of Frankenstein's monster and the Bride, it's tough to go out in public, unless you want to draw the attention of a torch-wielding mob.  And since Boy and his family live in a secret enclave of monsters hidden under Times Square, it's important they maintain a low profile.

Boy's only interactions with the world are through the Internet, where he's a hacker extraordinaire who can hide his hulking body and stitched-together face behind a layer of code.  When conflict erupts at home, Boy runs away and embarks on a cross-country road trip with the granddaughters of Jekyll and Hyde, who introduce him to malls and diners, love and heartbreak. But no matter how far Boy runs, he can't escape his demons—both literal and figurative—until he faces his family once more.

This hilarious, romantic, and wild imaginative tale redefines what it means to be a monster—and a man.
---
No giveaway this week, folks. Check back next week for more Write Space posts!
"In Search of the Write Space" is an ongoing feature at meaganspooner.com that showcases authors through the spaces they carve out for creativity. You can find out more about the feature, and see a list of past guests, by clicking here.
If you or someone you represent would like to participate in "Write Space," check out my policies and fill out the application form here!