In Search of the Write Space
Welcome to a new kind of spotlight! "In Search of the Write Space" is an ongoing series on my blog that features authors (and other publishing industry professionals) in a unique way, offering readers and fans an exciting glimpse into their creative lives.
The Idea
As a lifelong reader and fan, I've always loved interviews with my favorite authors and editors. I'm fascinated by the different ways writers approach the creative process, and how they can be so similar–and so vastly different–to my own process. But as I dove into promotion for my own books, I discovered that many interviews draw on the same questions over and over, which can get repetitive for fans… and definitely repetitive for the authors! So I started thinking about other ways to showcase authors, and still give fans a window into the endlessly unique ways writers approach their stories.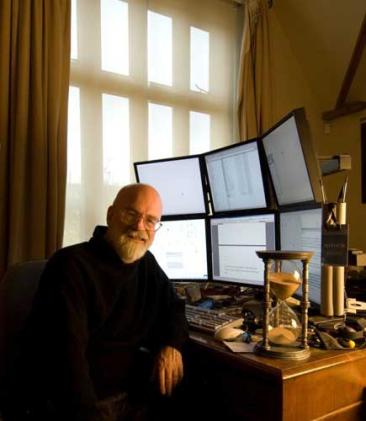 For all that I'm a writer, I do love images and pictures. There's definitely truth to the old adage that a picture's worth a thousand words! So when I started thinking about different ways to approach spotlighting authors and other publishing folks, my very first thought was to use pictures. I've always been fascinated by the workspaces authors use. Some of them I covet myself, others I know could never work for me–both are equally hypnotic.
There's a sort of voyeuristic pleasure in glimpsing someone's study or private office, and when that someone happens to be an author, you can't help but imagine the stories that come to life in that space!
The Feature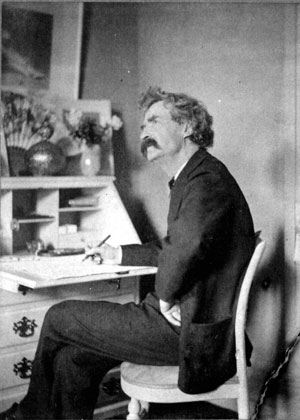 "In Search of the Write Space" is a place for authors to share their writing setups–their desks, their bookshelves, where they read, where they find inspiration. Each post contains several images from the author, revealing details about their workspaces and their creative processes as they go. The idea is to rely on the pictures, with only sparse captions for context. Fans are encouraged to share the pictures on Twitter, Pinterest, Facebook, and any other social network that grabs their fancy, so long as they link back to the "Write Space" post and make sure they credit the picture to the author! It's all about spreading the word, and interesting pictures can travel halfway around the world before an interview answer is putting on its shoes (to mis-paraphrase a certain author).
The Rundown
Want to participate in the "Write Space" feature yourself? If so, just click here to go to my "Write Space Policy" page, and read about the requirements. There's also a handy dandy form there for you to fill out if you're an author, publicist, or other publishing official who'd like to be featured.
The Guest List
Want to see past and upcoming guests on "In Search of the Write Space?" Here's a list!
12/4/2013 – Melissa Landers
10/16/2013 – Jessica Martinez
10/9/2013 – Jon Skovron
9/25/2013 – Lea Nolan
9/18/2013 – Meagan Spooner (Yep, my own space!)
9/4/2013 – Mindy McGinnis
8/28/2013 – Amy Christine Parker
8/23/2013 – Elisa Nader
8/21/2013 – Angie Smibert
8/14/2013 – Claire Legrand
7/31/2013 – Lindsay Ribar
7/24/2013 – April Genevieve Tucholke
7/10/2013 – Lydia Kang
6/25/2013 – Rachele Alpine
6/19/2013 – Jessica Spotswood
6/5/2013 – Elana Johnson
5/29/2013 – Melanie Crowder
5/15/2013 – Susanne Winnacker
5/8/2013 – Brigid Kemmerer
4/24/2013 – Justina Ireland
4/17/2013 – Cat Winters
4/10/2013 – Debra Driza
4/3/2013 – Nicole McInnes
3/20/2013 – Caroline Starr Rose
3/13/2013 – Erin Bowman
3/6/2013 – Nova Ren Suma
2/27/2013 – Aimée Carter
2/13/2013 – Gennifer Albin
2/6/2013 – Jodi Meadows
1/31/2013 – Tamara Ireland Stone
1/23/2013 – Beth Revis
1/16/2013 – Megan Shepherd
1/9/2013 – Phoebe North
1/2/2013 – Veronica Rossi
12/19/2012 – Melissa West
12/12/2012 – Jennifer Rush
11/21/2012 – Elizabeth Richards
11/6/2012 – Rachel Carter
10/31/2012 – Jay Kristoff
10/22/2012 – Jessica Khoury
10/17/2012 – Lenore Appelhans
10/9/2012 – Susan Dennard
9/28/2012 – E.C. Myers
9/24/2012 – Kat Zhang
9/19/2012 – Sarah J. Maas