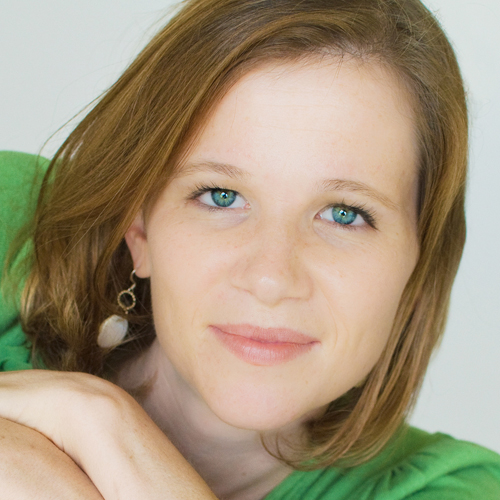 Jessica Martinez is the author of young adult novels Virtuosity, The Space Between Us, and The Vow. She was born and raised in Calgary, Canada. As a child she played the violin, read books and climbed trees incessantly. She went on to study English and music at Brigham Young University, and since then has been a high school English teacher, symphony violinist, elementary school teacher, violin teacher, and mother. She currently lives in Orlando, Florida with her husband and three children.
A Note From Meg
Welcome to "In Search of the Write Space," a recurring feature on my blog where authors share pictures of their work spaces, giving us all a little glimpse into their creative lives. Check back every week for new author spaces and new chances to win awesome books and swag! Last week's post featured Jon Skovron, author of STRUTS & FRETS and the newly released MAN MADE BOY.
If you're a book fan, be sure to check out my reviewer appreciation giveaway running all this month! Everyone who reviews SHADOWLARK this month will receive something awesome, and everyone will be entered to win signed books.
This week I have the lovely Jessica Martinez here to share with you where she works. Jessica is the author of VIRTUOSITY and THE SPACE BETWEEN US, as well as THE VOW, which was just released YESTERDAY. I have to tell you, I'm envious of her walking "desk." I need to get myself a setup like that! Stick around for a chance to win some of her books, and as always, thanks for checking out "In Search of the Write Space!"
The Tour
The Vow
by Jessica Martinez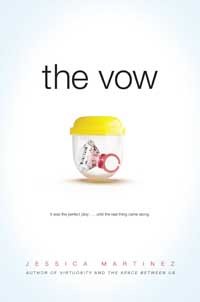 No one has ever believed that Mo and Annie are just friends. How can a guy and a girl really be best friends?
Then the summer before senior year, Mo's father loses his job, and by extension his work visa. Instantly, life for Annie and Mo crumbles. Although Mo has lived in America for most of his life, he'll be forced to move to Jordan. The prospect of leaving his home is devastating, and returning to a world where he no longer belongs terrifies him.
Desperate to save him, Annie proposes they tell a colossal lie—that they are in love. Mo agrees because marrying Annie is the only way he can stay. Annie just wants to keep her best friend, but what happens when it becomes a choice between saving Mo and her own chance at real love?
---
Giveaway!
Thanks to Jessica's generosity, I have a paperback copy of THE SPACE BETWEEN US and a signed copy of the VOW to give away to one lucky Write Space fan! Contest is open to US and Canada residents over the age of 13. Use the Rafflecopter form below to enter!
a Rafflecopter giveaway
"In Search of the Write Space" is an ongoing feature at meaganspooner.com that showcases authors through the spaces they carve out for creativity. You can find out more about the feature, and see a list of past guests, by clicking here.
If you or someone you represent would like to participate in "Write Space," check out my policies and fill out the application form here!