TIME FOR DANCING!

Jul 02, 2011

Uncategorized

11 comments
I feel like I've been sitting on this FOREVER, but in reality it's only been a couple of weeks. My friend and writing partner Amie Kaufman is back from her vacation and has some amazing news to share, and you all need to go visit her blog RIGHT NOW to read it!
She's signed with Tracey Adams of Adams Literary!!
Amie is a brilliant writer with a tendency to disbelieve that fact, so I couldn't be more thrilled that other people are corroborating after reading her manuscript. For me this is a dream come true as well, because not only does she have a literary agent, she's with my agency. I absolutely love my agent and I know she's in the best possible hands. Since we also co-write books, it means simplicity for when we're ready to sell our collaborative work! As one of our agents described it, it's all "one big incestuous thing" because I'm always talking to Josh about Amie's work and she's always talking to Tracey about mine, and we lose track of who's told who what about our collaborative work, and it's already turning into this wonderful family thing and I couldn't be happier.
Amie saw me through the whole process of writing my own first novel, and I could not have asked for a better cheerleader (and taskmaster). She put aside so much of her own stuff to help me with mine, gave me a place in her home for a year, and has more or less kept me going for the past several years. I was ready to fight like crazy for her, though what exactly that entails when someone else is querying I don't know. Luckily (for the agents in question) it's not hard to see why she's awesome. I am beyond thrilled, excited, delighted. For years we've been like sisters, and now we're agency sisters! It's the dream we talked about every second we weren't talking plot or character, and I'm so proud of her I could burst.
Amie, you're amazing. No one deserves it more. <3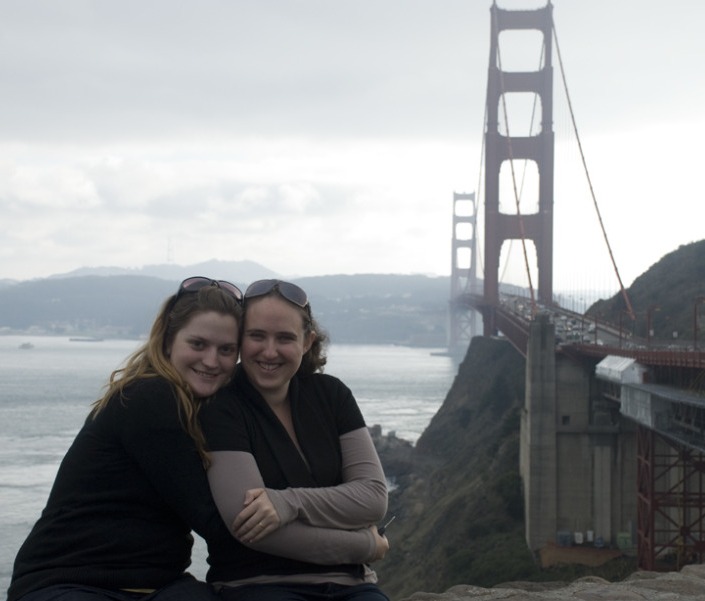 11 Responses to "TIME FOR DANCING!"