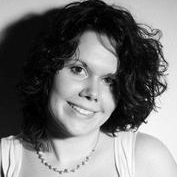 Susanne Winnacker studied law before she became a full-time writer. She lives with her husband, a dog and three bunnies in Germany. She loves coffee (in every shape and form), traveling and animals. When she isn't writing, you can usually find her in the kitchen, experimenting with new vegan dishes.
A Note From Meg
Welcome to "In Search of the Write Space," a recurring feature on my blog where authors share pictures of their work spaces, giving us all a little glimpse into their creative lives. Check back every week for new author spaces and new chances to win awesome books and swag! If you want to make sure you never miss another Write Space post, you can subscribe via email by clicking here.
Be sure to check out last week's super-caffeinated post from Brigid Kemmerer, where you can win digital copies of her entire Elemental series!
This week I'm delighted to have the lovely and talented Susanne Winnacker, author of the YA thriller IMPOSTOR, here to show us around her write space. (Hint: There are bunnies. BUNNIES!) I'll hand the mic on over to her, but be sure to stick around until the end of the post, where you can win a signed hardcover of IMPOSTOR!
The Tour
Impostor
by Susanne Winnacker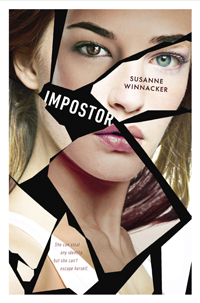 Can Tessa pose as Madison . . . and stop a killer before it's too late? 
Tessa is a Variant, able to absorb the DNA of anyone she touches and mimic their appearance. Shunned by her family, she's spent the last two years training with the Forces with Extraordinary Abilities, a secret branch of the FBI. When a serial killer rocks a small town in Oregon, Tessa is given a mission: she must impersonate Madison, a local teen, to find the killer before he strikes again.
Tessa hates everything about being an impostor—the stress, the danger, the deceit—but loves playing the role of a normal girl. As Madison, she finds friends, romance, and the kind of loving family she'd do anything to keep. Amid action, suspense, and a ticking clock, this super-human comes to a very human conclusion: even a girl who can look like anyone struggles the most with being herself.
---
Giveaway!
Thanks to Susanne's generosity, I have one signed hardcover of IMPOSTOR to give away to one lucky Write Space fan. Contest is open INTERNATIONALLY to entrants over the age of 13. Use the Rafflecopter form below to enter!
a Rafflecopter giveaway
"In Search of the Write Space" is an ongoing feature at meaganspooner.com that showcases authors through the spaces they carve out for creativity. You can find out more about the feature, and see a list of past guests, by clicking here.
If you or someone you represent would like to participate in "Write Space," check out my policies and fill out the application form here!