Secret BEA Giveaway!

May 22, 2013

Uncategorized

6 comments
Are you headed to BookExpo America this year? If so, read on—we have a brand new piece of top-secret THESE BROKEN STARS swag that we're going to debut at BEA this year. We've got an extremely limited number of these, period, and an even smaller number to give away at BEA. We want to reward our online followers, so we're going to give you a SECRET PASSWORD, which, if you find us at BEA and give us the password, you'll get a—
Oh, you want to know what it is? Okay. Yeah, I guess that makes sense. Ready? No, seriously, are you READY?
.
.
.
Introducing the newest piece of THESE BROKEN STARS swag… custom-made necklaces!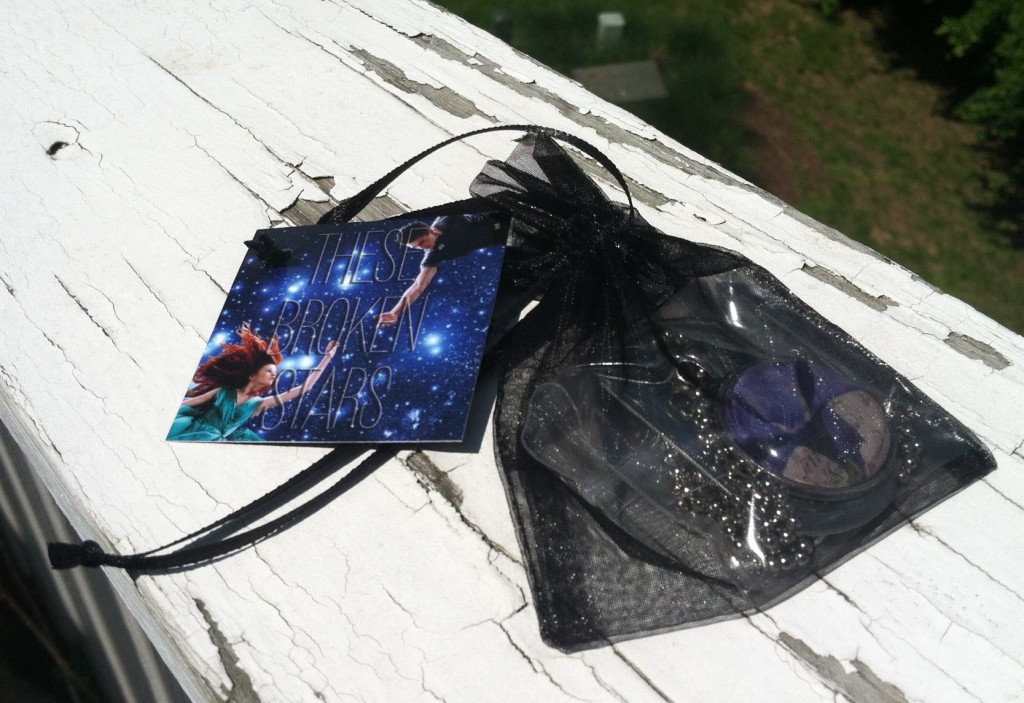 Each necklace comes in its own little bag with THESE BROKEN STARS branded tags, and consists of two pendants, one for each of the main characters in THESE BROKEN STARS. Wear them together like love charms or separately, it's up to you!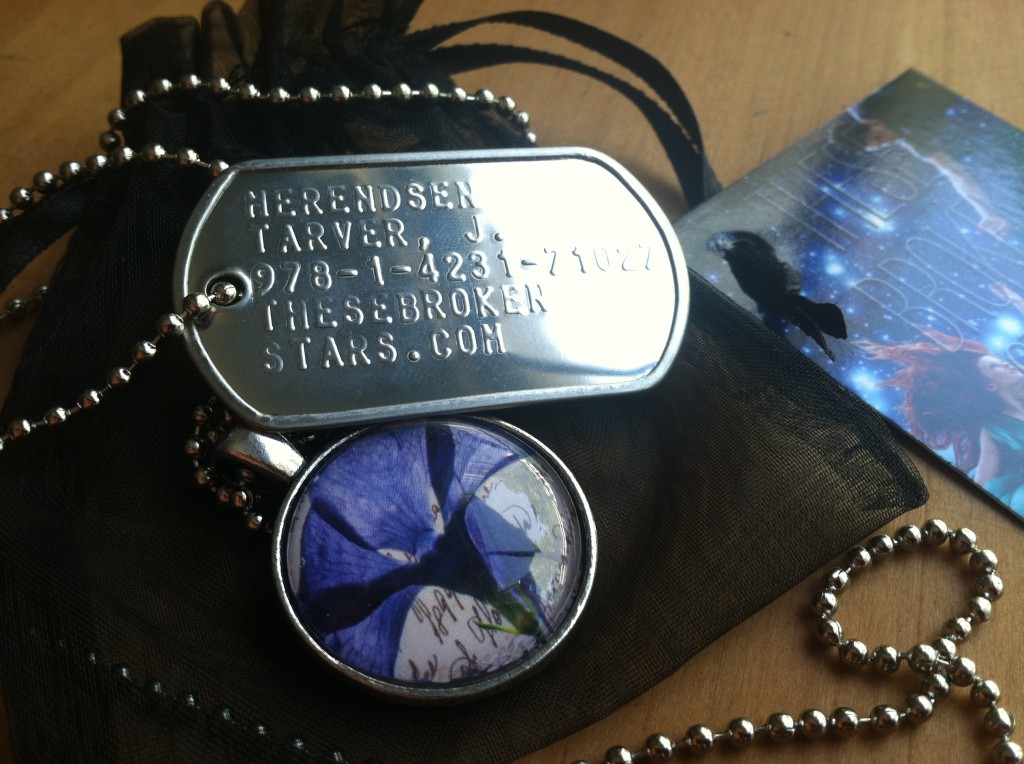 The dog tag is Tarver's, and bears his name and ID number. Tarver, aka Major Merendsen, wears his tags at all times—and while that may make this pendant choice seem self-explanatory, the tag actually has more meaning as you read the book.
The second pendant is for Lilac, and is a little more obscure until you've actually read the book. While stranded on the planet's surface, Tarver and Lilac find this particular flower as they're searching for edible flora to combat their dwindling supplies. It comes to symbolize something else, though, and Lilac carries it close to her heart. The pendants themselves are handmade, and no two are exactly alike! (For those who have read the book… you'll understand the significance of that!)
Pretty cool, right? Well, let me tell you how you can get your hands on one! Here's how it'll go down.
We'll have a limited number of these with us each day at BEA. If you come find us, and you give us the right password, we'll give you a necklace! It's as simple as that. We'll have one to give away at our signing for THESE BROKEN STARS on Thursday, but the others are for giving away around the conference, so don't hesitate to walk up to us and introduce yourself and see if we've got any necklaces left for you!
So I guess all that's left is the secret password, huh? Well, we wanted to go with something super cheesy spy movie awesome, so here goes… the secret password:
The Icarus Falls
See you guys there!
(And by the way, if you're not going to BEA, don't worry. We've got you covered. We're going to run an awesome giveaway JUST for you when we get back. It'll be legend…. wait for it….)
6 Responses to "Secret BEA Giveaway!"