bea

May 22, 2013
Are you headed to BookExpo America this year? If so, read on—we have a brand new piece of top-secret THESE BROKEN STARS swag that we're going to debut at BEA this year. We've got an extremely limited number of these, period, and an even smaller number to give away at BEA. We want to reward our online followers, so we're going to give you a SECRET PASSWORD, which, if you find us at BEA and give us the password, you'll get a—
Oh, you want to know what it is? Okay. Yeah, I guess that makes sense. Ready? No, seriously, are you READY? (Read more…)
---

May 03, 2013
If you haven't yet, be sure to go check out the official SHADOWLARK cover reveal on YA Books Central for a chance to win an ARC of SHADOWLARK!
---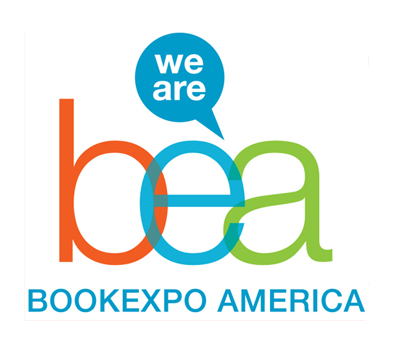 As some of you already know, at the end of this month there will take place a wondrous, super rare phenomenon… Amie Kaufman and I are going to be in the same country at the same time! WOOOO!
Yes, we're headed to Book Expo America in NYC at the end of this month. We're both tremendously excited–it'll be our first time ever signing our book together, and I'll also get to sign copies of SKYLARK's sequel, SHADOWLARK. (Which is in Publisher's Weekly as one of BEA's "Galleys to Grab!") We're also really looking forward to connecting with people we haven't seen in a while, as well as meeting those we've never met in person. Our official schedule is below, or you can check it out on the events page. We hope you'll come by and see us! (Read more…)
---

Jun 10, 2012
First of all, before you do anything else, click over to Crits for Water and check out today's auction! Amie and I are giving away a critique, PLUS Adams Literary will look at your query, PLUS (seriously, this package is crazy) Disney-Hyperion editor Laura Schrieber will read your first chapter AND call you on the phone to discuss it with you! Have you gone to check it out? Yes? Okay, then carry on below.
Well, I think I'm finally recovered (mostly!) from BEA. It was my first Book Expo, and man, what a way to start! My editor, Andrew Karre, spoke on the YA Editors Buzz Panel about SKYLARK, and then I got to sit with the other amazing buzz authors and discuss our books on our own panel. I also got to meet a wonderful bunch of bloggers at the blogger breakfast with me, Maggie Stiefvater, Tessa Gratton, and Brenna Yovanoff.
And then—one of the craziest experiences yet—I got to do this: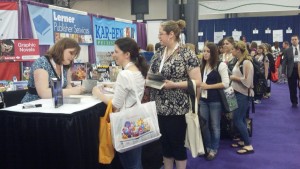 Look at that line! Total madness. I got to meet so many awesome people while I signed, I wish I could've had more time to talk more! One guy told me that he wasn't even going to come to BEA that day—but he came JUST to get his hands on a copy of SKYLARK and get it signed. Dude, whoever you are, you made my day. And given what an incredible day it was, that's saying something.
---

Jun 04, 2012
I'm going to be a bit quiet this week–partly because I'm still catching up after having been away, but mostly because… I'm going to be at Book Expo America!! WOOOO! I'm so psyched about going. It's my first time, and I have a list about a mile long of authors I want to stalk track down.
If you're going to be in New York this week, and if you're planning on going to BEA, be sure to look me up! I'll be there Wednesday and Thursday (June 6-7). Here's a list of my scheduled events, so you can track me down.
---