Signed Copies of SKYLARK!

Aug 26, 2012

Uncategorized

1 comment
So, you want a signed copy of SKYLARK, you say? Well, in case you don't want to track me down in true stalkerish fandom (and, uh, please don't do that) here are a couple alternatives!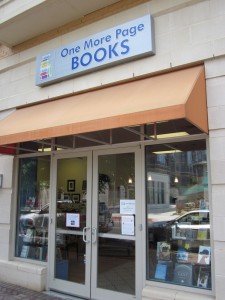 My home bookstore is One More Page Books in Arlington, VA, and you can usually find signed copies there. If you don't live in the area, you can order signed copies from them by emailing them or just calling to place your order, at 703-300-9746. If you'd like the book personalized, be sure to specify that in your order! If you don't, we'll assume you just want the signature.
This is a fabulous indie bookstore which, in addition to books, also sells wine and chocolate. What more could you possibly need? So if you do live in the area it's well worth a visit!
Request a signed bookplate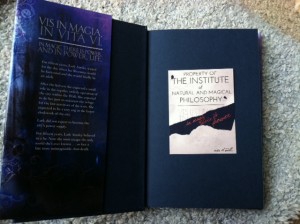 If you've already bought the book somewhere else, don't panic! Did you know that you can request a FREE custom-designed bookplate, signed by moi, to go in your copy of SKYLARK? All you have to do is send a self-addressed stamped envelope (SASE) with enough postage to get back to you to the following address:
Meagan Spooner
P.O. Box 1052
Fairfax, VA 22038
NOTE: Please do NOT send copies of the book itself to be signed! This P.O. box is too small to hold those, and therefore they will be returned unopened and unsigned. Also, if you don't include an envelope with enough postage to get the bookplate back to you, I can't help!
And yes, this applies to international readers as well. You just have to make sure the envelope you include has enough postage to make it back overseas!
Happy reading!
One Response to "Signed Copies of SKYLARK!"