events

May 03, 2013
If you haven't yet, be sure to go check out the official SHADOWLARK cover reveal on YA Books Central for a chance to win an ARC of SHADOWLARK!
---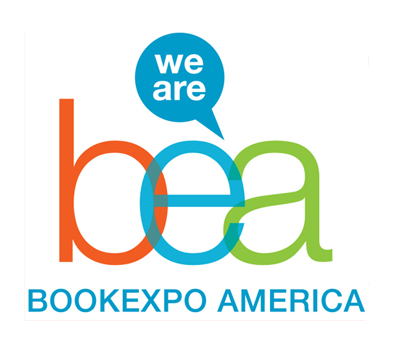 As some of you already know, at the end of this month there will take place a wondrous, super rare phenomenon… Amie Kaufman and I are going to be in the same country at the same time! WOOOO!
Yes, we're headed to Book Expo America in NYC at the end of this month. We're both tremendously excited–it'll be our first time ever signing our book together, and I'll also get to sign copies of SKYLARK's sequel, SHADOWLARK. (Which is in Publisher's Weekly as one of BEA's "Galleys to Grab!") We're also really looking forward to connecting with people we haven't seen in a while, as well as meeting those we've never met in person. Our official schedule is below, or you can check it out on the events page. We hope you'll come by and see us! (Read more…)
---

Feb 01, 2013
It's been a busy couple of months on my end, and I haven't done much updating here outside of the Write Space series. I like looking at other authors' desks (and giving away their books) a lot more than I like talking about what I'm doing, though, so that suits me fine! Be sure to check out the two current contests, where you can win the whole ACROSS THE UNIVERSE series by Beth Revis, and where you can win a signed copy of TIME BETWEEN US by Tamara Ireland Stone.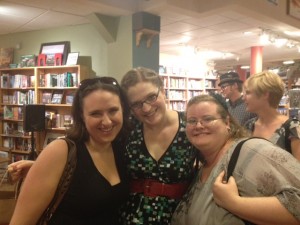 Tomorrow I'm leaving on a mini signing tour, and I hope I'll get to see some of you guys along the way! I'll be hitting up Malaprops in Asheville, NC, Fountain Bookstore in Richmond, VA, Hooray For Books in Alexandria, VA, and Politics and Prose in Washington, D.C. The best part about all of it is that I'm going to be chatting with and signing alongside some absolutely kickass YA authors, including Beth Revis (ACROSS THE UNIVERSE), Megan Shepherd (THE MADMAN'S DAUGHTER), Lenore Appelhans (LEVEL 2), Jodi Meadows (ASUNDER), and Victoria Schwab (THE ARCHIVED).
Click here to see my event schedule over the next week–be sure to come by if you can! Hanging out with other people who love books, whether they be authors, aspiring writers, readers, or just plain quiet folks who like the smell of binding glue… well, that's just plain guaranteed to be a good time. (Read more…)
---

Sep 17, 2012
Well, sorry for the radio silence from this corner of the internet! As some of you may know from my twitter feed, I've been traveling around with co-author extraordinaire Amie. (She just got her plane back to her side of the globe yesterday. I'm pretty inconsolable.)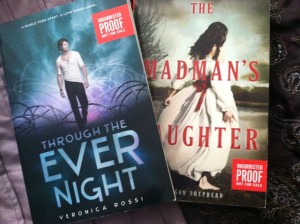 We caught up with our agents at Adams Literary in Charlotte, then headed to Asheville where we met up with the local author ladies there for dinner and chocolate and discussions of serial killers (thanks for the nightmares, Steph). I managed to get my hands on ARCs of THROUGH THE EVER NIGHT and THE MADMAN'S DAUGHTER, and devoured them both. Seriously, they are amazing, folks. Normally I don't feel the urge to brag about things when I read them before they hit the shelves, but I will be shouting about these two books for a good long time. (Read more…)
---

Jul 05, 2012
Today is my birthday. Last year on my birthday I held a contest to celebrate in which I gave away free books. This year, I decided to continue in that tradition… but the difference is, this year I can give away MY OWN BOOK. International folks, be sure to read on—everything except prize levels 2 and 3 are open internationally!
So, without further ado, let me introduce…
The SKY'S THE LIMIT Contest for SKYLARK!
So cheesy it hurts, I know. But I'm excited, and if you keep reading, I think you will be too. This contest was in a big way inspired by the amazingly awesome Beth Revis, and the Epic Contest of Epic that she held for the release of ACROSS THE UNIVERSE. She gave away 100 prizes, some big, some small, and some completely epic.
Well, I wanted to put my own twist on it. What makes this contest unique, you might ask?
What makes it unique is that everyone who enters will win.
---

Jun 04, 2012
I'm going to be a bit quiet this week–partly because I'm still catching up after having been away, but mostly because… I'm going to be at Book Expo America!! WOOOO! I'm so psyched about going. It's my first time, and I have a list about a mile long of authors I want to stalk track down.
If you're going to be in New York this week, and if you're planning on going to BEA, be sure to look me up! I'll be there Wednesday and Thursday (June 6-7). Here's a list of my scheduled events, so you can track me down.
---

May 18, 2011
Firstly I want to say THANK YOU to everyone who's congratulated me here on my blog or on Twitter or Facebook over the past week.  It's been overwhelming to see the kind of cheer and support this community gives.  Just thank you, thank you. <3
Anyway!  So today I got to do something I've always looked forward to as part of the author gig: talk to a group of students about books and writing.  To be completely honest, though, I've always dreaded it almost as much as I've looked forward to it, because like many writers I'm a naturally somewhat shy person.  Public speaking gives me the heebie jeebies.  Plus, I don't actually feel different on the other side of the book deal–who's to say I know stuff now?  What gives me the right to pretend I do?  I even emailed my ninth grade English teacher, who I'm still friends with, to ask for advice.  Turns out, though, that I didn't really have anything to be worried about!
---