The SKY'S THE LIMIT Contest for SKYLARK!

Jul 05, 2012

Uncategorized

114 comments
Today is my birthday. Last year on my birthday I held a contest to celebrate in which I gave away free books. This year, I decided to continue in that tradition… but the difference is, this year I can give away MY OWN BOOK. International folks, be sure to read on—everything except prize levels 2 and 3 are open internationally!
So, without further ado, let me introduce…
The SKY'S THE LIMIT Contest for SKYLARK!
So cheesy it hurts, I know. But I'm excited, and if you keep reading, I think you will be too. This contest was in a big way inspired by the amazingly awesome Beth Revis, and the Epic Contest of Epic that she held for the release of ACROSS THE UNIVERSE. She gave away 100 prizes, some big, some small, and some completely epic.
Well, I wanted to put my own twist on it. What makes this contest unique, you might ask?
What makes it unique is that everyone who enters will win.
Yeah. You heard me.
So here's the deal—and the prize breakdown.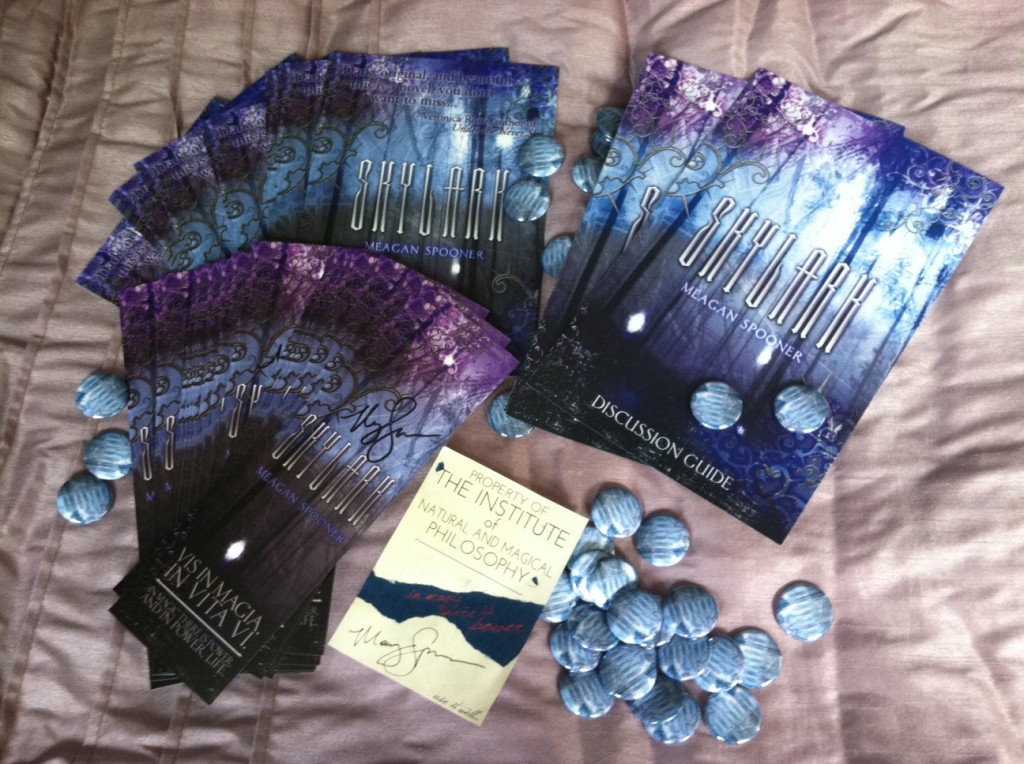 Prize level 7: Everyone who enters will win a personalized, signed SKYLARK postcard mailed to them. Yes, EVERYONE. Well, until I run out of postcards and/or postage money, but IF that happens, I've got a super secret digital download link to send you, so you still won't leave empty handed. (Unlimited—everyone who enters will win at least this.)
Prize level 6: You get the postcard, but you ALSO get a signed bookmark and a signed limited edition bookplate printed up specifically for SKYLARK. (25 people will win the postcard pack.)
Prize level 5: You get the postcard, bookmark, and bookplate—AND you get a SKYLARK button, as well as a custom-designed temporary tattoo featuring Nix, the pixie. Shiny! (20 people will win the button and tattoo pack.)
Prize level 4: You get the postcard, bookmark, bookplate, tattoo and button. But you'll also receive a limited physical version of the SKYLARK discussion guide! Perfect for book groups, libraries, classrooms, or just for readers like me, who tend to sit there after finishing a book, staring into space and thinking deep thoughts. (10 people will win the discussion guide pack.)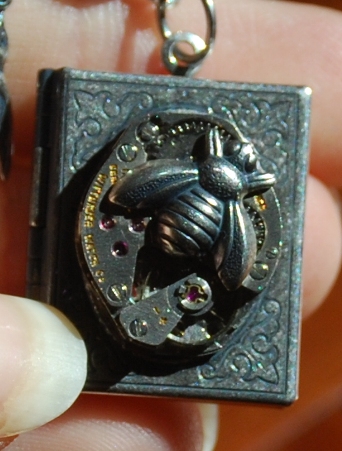 Prize level 3: Here's where the prizes start to get really, really special. Those of you who have been following me for a while may recall the necklace I bought to celebrate the sale of SKYLARK (then called THE IRON WOOD).  Well, the wonderful woman who designed the necklace is working with me to provide four gorgeous SKYLARK-themed necklaces for this giveaway! Winners of this pack will receive everything that came before and one of these beautiful necklaces. And here's the truly awesome part… I'll be stocking the lockets with a photo of Oren and Lark, as I see them in my mind. These pictures haven't been published anywhere before—the winners of the necklaces will be the first to see them! (1 person will win the necklace pack.)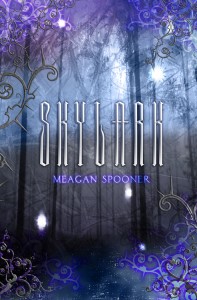 Prize level 2: You guessed it—you'll win the postcard, bookmark, bookplate, button, discussion guide, SKYLARK locket… and your very own signed, personalized ARC of SKYLARK! I'll contact these winners, and get personalization details. (2 people will win the ARC pack.)
GRAND PRIZE

: You win everything listed before—except the ARC. But don't worry… that's because you win everything else PLUS a
first edition hardcover copy of SKYLARK

. Signed, personalized, the whole kit and caboodle. Plus, it's open internationally. I'll contact the grand prize winner, and get personalization details. (One person will win the grand prize.)

The contest will run until 11:59 PM, July 27th. I'll announce the grand prize winner then—but the other prizes, well, you'll just have to wait and see if something shows up in your mailbox!

So, how do you enter? Well, all you have to do is put your mailing address below. You must be 13 years or older to enter, and all addresses will be kept PRIVATE and used only for the purposes of this giveaway. Winners will be drawn randomly, but you can earn more than one entry by completing certain tasks (see below!) You can only win one prize pack.

You've all probably seen this before, but just a quick overview—the more you share this contest, the more entries you get. Tweeting gets you two extra entries. Blogging gets you five. If you pre-order the book, you get a whopping ten extra entries, because you completely rock. And if you ordered it from your local indie store, you get an extra two points on top of the ten! Please use the text field by each check mark to paste the link of your tweet, the store where you preordered the book, etc.

Everything up to prize level 4 is open internationally—as is the grand prize. Prize levels 2+3 are US only.
This contest is now CLOSED. The grand prize winner will be announced shortly.
And finally… thank you, everyone, for all your enthusiasm and excitement over SKYLARK's upcoming release. This whole process has been a blast! Good luck!
114 Responses to "The SKY'S THE LIMIT Contest for SKYLARK!"