Signing Schedule and Updates!

Feb 01, 2013

Uncategorized

1 comment
It's been a busy couple of months on my end, and I haven't done much updating here outside of the Write Space series. I like looking at other authors' desks (and giving away their books) a lot more than I like talking about what I'm doing, though, so that suits me fine! Be sure to check out the two current contests, where you can win the whole ACROSS THE UNIVERSE series by Beth Revis, and where you can win a signed copy of TIME BETWEEN US by Tamara Ireland Stone.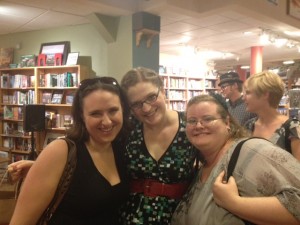 Tomorrow I'm leaving on a mini signing tour, and I hope I'll get to see some of you guys along the way! I'll be hitting up Malaprops in Asheville, NC, Fountain Bookstore in Richmond, VA, Hooray For Books in Alexandria, VA, and Politics and Prose in Washington, D.C. The best part about all of it is that I'm going to be chatting with and signing alongside some absolutely kickass YA authors, including Beth Revis (ACROSS THE UNIVERSE), Megan Shepherd (THE MADMAN'S DAUGHTER), Lenore Appelhans (LEVEL 2), Jodi Meadows (ASUNDER), and Victoria Schwab (THE ARCHIVED).
Click here to see my event schedule over the next week–be sure to come by if you can! Hanging out with other people who love books, whether they be authors, aspiring writers, readers, or just plain quiet folks who like the smell of binding glue… well, that's just plain guaranteed to be a good time.
SKYLARK Updates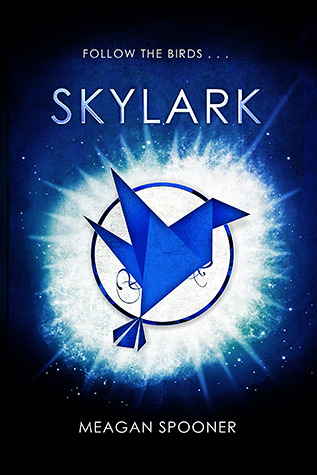 On the writing front, things are humming along. SKYLARK just released in the UK, joining France, Australia/New Zealand, and the US on the list of countries who've got it on the shelves. (I'm totally taking over the world, one country at a time. Just you wait!)
I'm just finalizing the last tweaks on the manuscript for SHADOWLARK, the sequel to SKYLARK, which will be available later this year. I'm already well into planning for book three, and in that stage where I just want to be done with all my other responsibilities so I can focus on drafting! It's going to be tons of fun to write. All bets are off in book three. You can do anything you want to your characters, because you don't have to save them for another book. (Note: This is the first of probably many warnings. Book three will have some Serious Things going on. I'm excited to be able to go anywhere with it.)
THESE BROKEN STARS Updates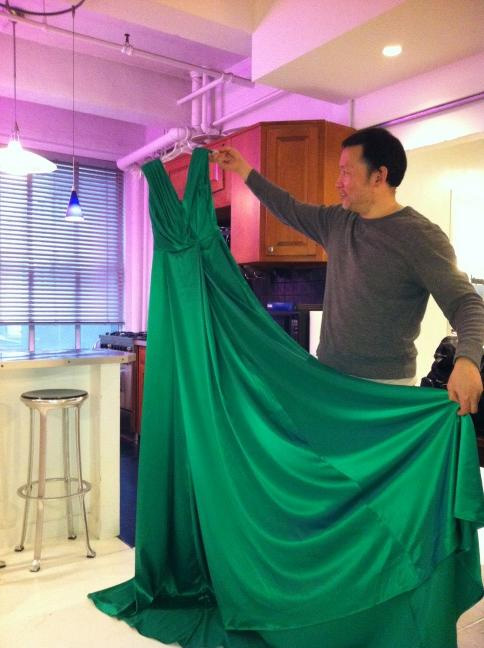 As far as THESE BROKEN STARS goes, we're hoping to be able to reveal the cover soon. Amie and I have gotten to see a sneak peek, and it is beeaaaautiful. I won't stand here and torture you guys, but… yeah, it's pretty awesome. Remember this peek we gave you of the dress custom-made for Lilac to wear in the photoshoot for the cover? This picture doesn't do it justice.
We've finished writing the TBS sequel and are gearing up to start writing the third book in the series. We like to take our time with these books, because we want to get the balance of characters juuuust right before we diving into the drafting stage. So while we're working on the characters and their dialogue and interplay, we won't start actually drafting for probably a few months yet.
Aaaaand… that's everything from me. What's going on with you guys? Fill me in!

1 comment
Amie Kaufman
,
author signing
,
books
,
community
,
events
,
north carolina
,
skylark
,
these broken stars
,
travel
,
update
,
virginia
,
washington dc
,
YA
,
young adult
One Response to "Signing Schedule and Updates!"